Park and Ride to trial electric bus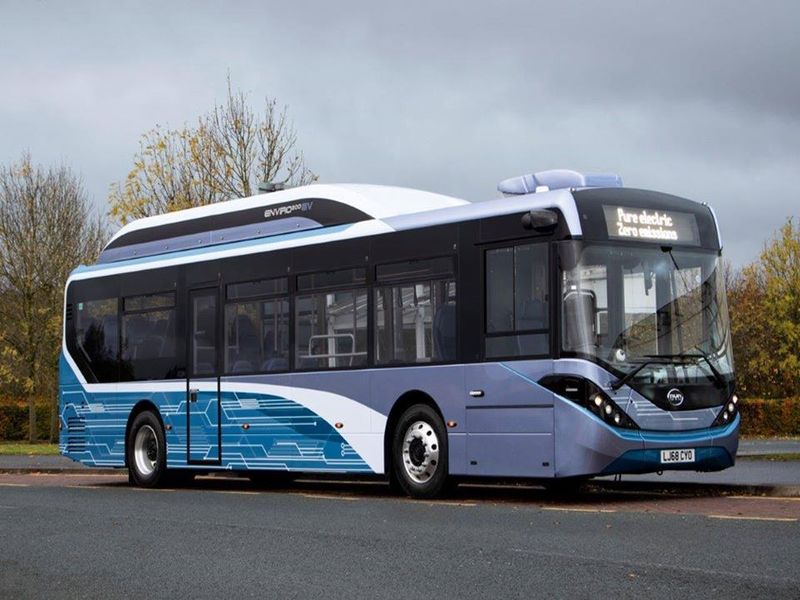 Canterbury's park and ride service will trial an electric bus on its Sturry Road route later this month.
The single decker vehicle will be in the city for a week-long test starting on Monday 23 September. It's a joint initiative between Canterbury City Council, Kent County Council and Stagecoach South East, which currently operates the park and ride service on the city council's behalf.
In July, the city council declared a climate change emergency and set a target to reduce its carbon emissions to net zero by 2030.
One of the key projects the council will be focusing on in the coming months as part of its work to reach this target is ensuring the buses in the next park and ride contract, which will start in October 2020, are as environmentally-friendly as possible, within the budget that's available.
Power options that will be investigated include bio-fuel, hydrogen, electric-hybrid, fully electric and the latest diesel standard at the time the buses are ordered.
The council's Head of Transport and Environment, Richard Moore, said: "Having the electric bus for a demonstration will allow us to assess the current position in terms of alternative fuels and understand the infrastructure needed to support such an operation. It will also give us a good insight into the range and comfort of a new fleet from a passenger perspective.
"Everyone is welcome to come and try it out and the views of our customers will be an important part of the trial."
Stagecoach's Commercial Director, Matthew Arnold, said: "We're delighted to be able to bring this exciting new technology to Canterbury and are very grateful to the manufacturers for facilitating this. The trial will enable us to understand how electric buses could fit in to our operation and how we'd need to adapt accordingly.
"We'll be sharing what we learn with the city council and welcome feedback from customers on their experience."
Published: 30 August 2019