Pride Canterbury tells its story at Beaney exhibition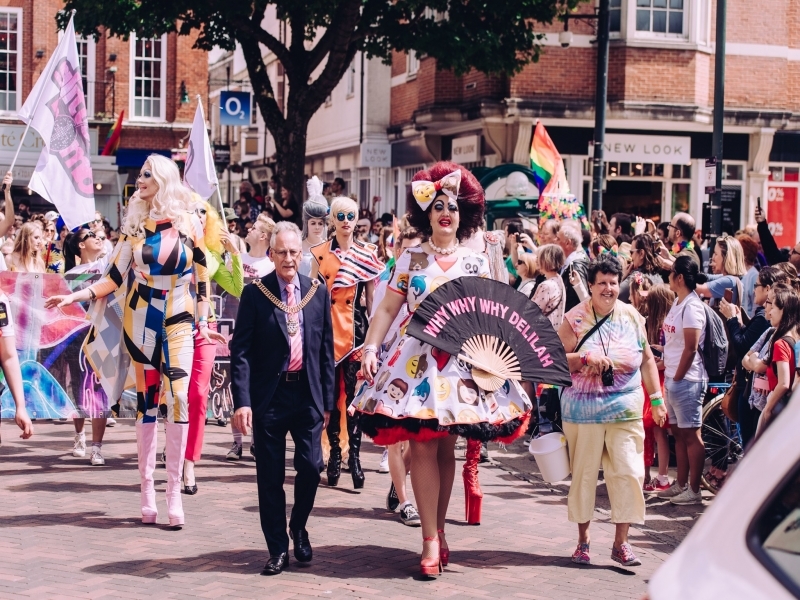 A special exhibition telling the story of Pride Canterbury opens at the Beaney this Saturday (8 August).
With this year's Pride celebration in the city cancelled due to Covid-19, the exhibition provides a Pride experience through photographs, film and other features instead.
Visitors will be able to see exclusive Pride items, uncover the behind the scenes story of host Delilah Tickles (below) and follow the rainbow road to learn about Stonewall, the origin of Prides and the history of Drag.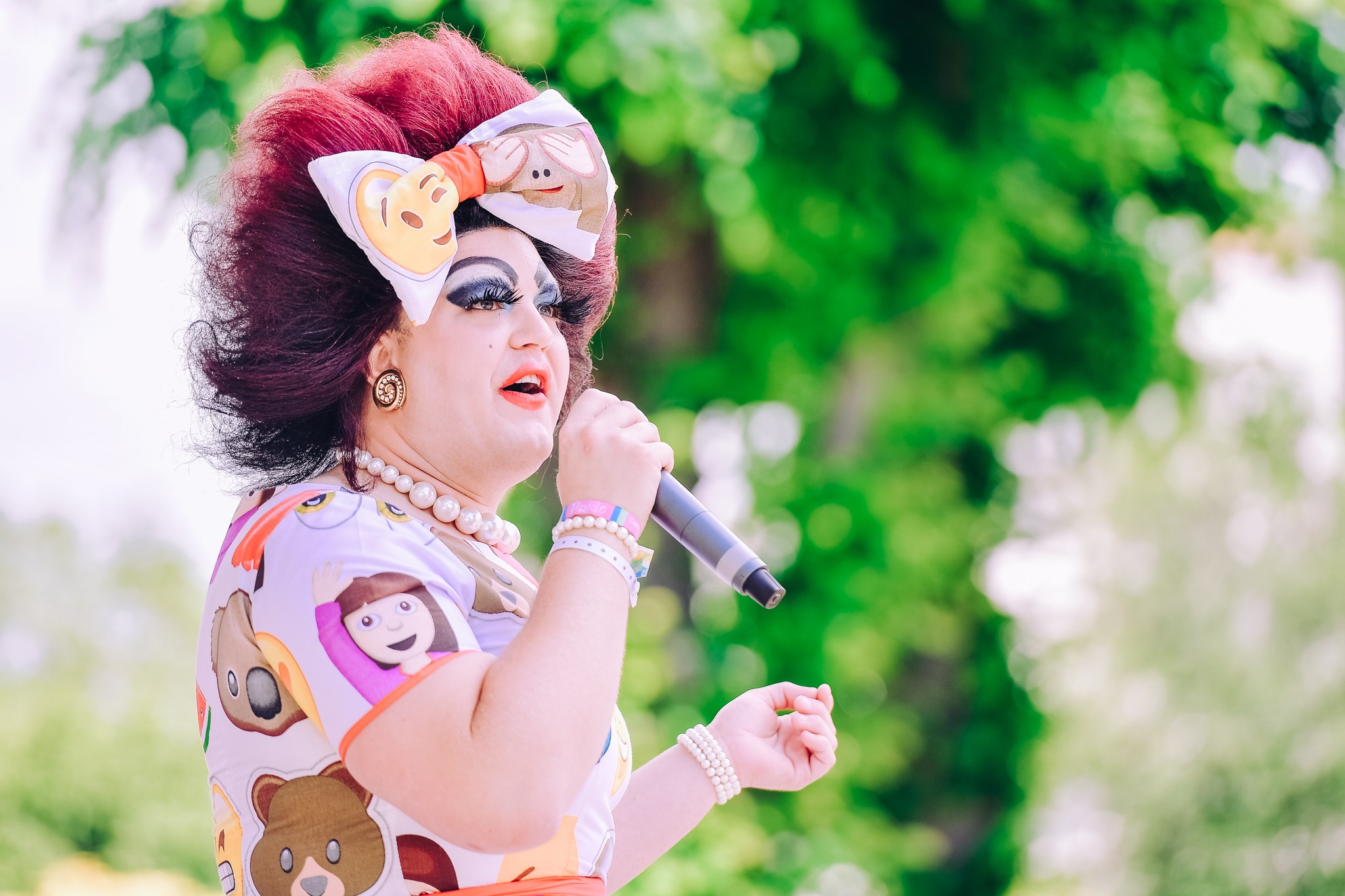 Delilah Tickles at Pride 2019
Highlights of previous Prides will be playing on the big screen and people can also leave their messages of hope via the interactive exhibit.
Council Leader Cllr Rob Thomas said: "We were all really disappointed that this year's Pride celebration couldn't happen, but this exhibition is an excellent way to fill the void.
"We hope everyone will come along and discover the story of Pride, from its origins all the way through to its importance today. Pride Canterbury is the family Pride, full of fun and love, and this wonderful exhibition replicates it on every level.
'Sadly, though, we know discrimination still exists, so while we hope you have fun during your visit, there is a serious message as to why we have Pride and the community must continue to work towards inclusivity and equality."
The exhibition has been put together by Pride Canterbury with the support of the team at the Beaney and Canterbury City Council. It is sponsored by Canterbury Christ Church University and Canterbury Business Improvement District, with further financial support from Kent Community Foundation and the government's Coronavirus Community Support Fund, distributed by the National Lottery Community Fund.
It runs in the Special Exhibitions Gallery from Saturday 8 August to Wednesday 9 September (closed on Mondays). Entrance is free with donations encouraged.
Published: 4 August 2020