School children urge parents to protect them from air pollution for Clean Air Day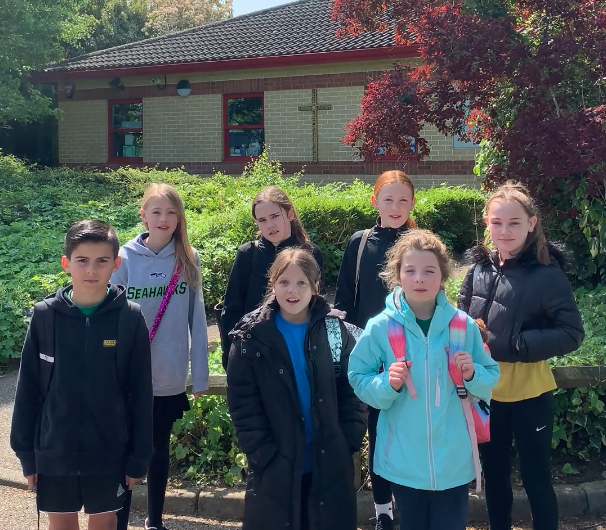 Children at a Herne Bay primary school have pleaded for parents to do their bit to reduce harmful air pollution in a social media campaign for Clean Air Day 2023.
The campaign, delivered by Canterbury City Council for the Kent Air partnership, seeks to highlight the mental as well as physical health risks air pollution poses, particularly to children.
Leaving your car at home for the school run, turning off your engine when waiting outside school and signing up to the free Pollution Patrol online resource, were identified as the easiest ways parents can help improve air quality outside schools.
The video, filmed with the help of children from Herne Junior School, has been shared across social media by Kent Air partners with the hope it will make parents more aware of the dangers of air pollution and the important part they play in tackling it.
It forms part of a number of upcoming initiatives by Canterbury City Council to improve air quality across the district including installing new anti-idling signs, railway crossing banners and air quality sensors at air pollution hotspots.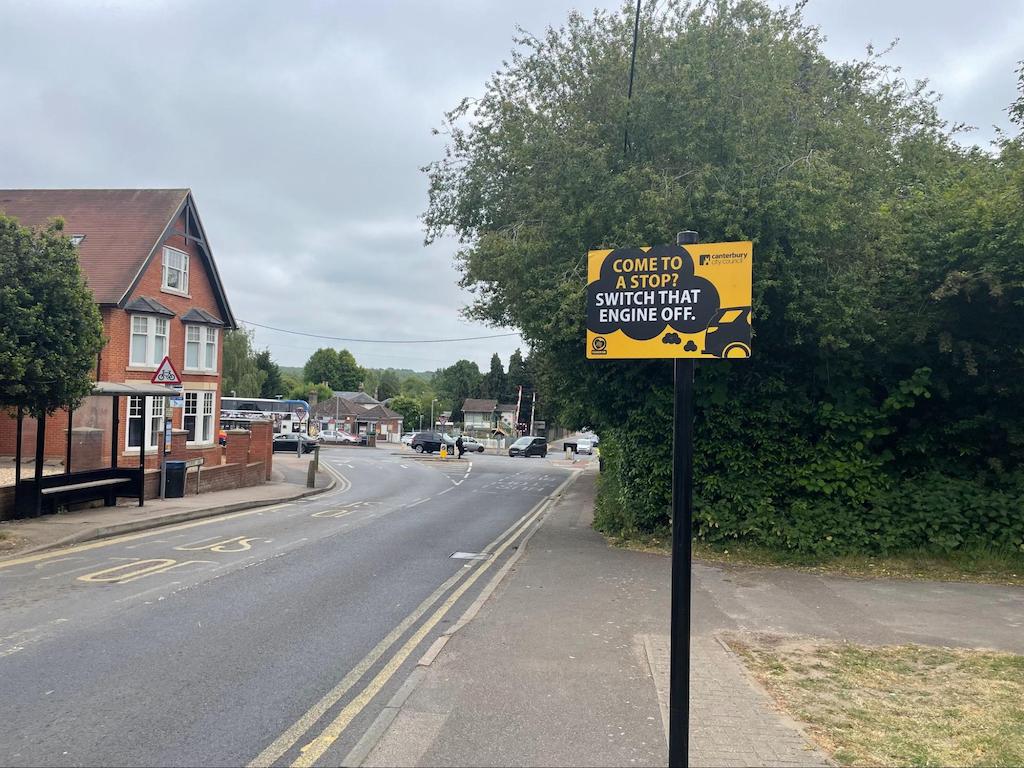 Cllr Mel Dawkins, Cabinet Member for Climate Change and Biodiversity, said: "The message from the fantastic children at Herne Junior School is a really powerful one – we can all do our bit to battle air pollution by taking some very simple steps.
"Us adults would do well to listen and leave our cars at home a little more often and not fall into the temptation of leaving our engines running to take advantage of our car's air conditioning in the summer and heaters in the winter.
"Air pollution knows no boundaries so we're proud to be working with the councils in the Kent Air partnership to drive this message home – small changes make a huge difference."
Those wanting to learn more about the air quality in their area can visit kentair.org.uk to see the real-time data.
Published: 15 June 2023