Sensory backpacks to support museum visitors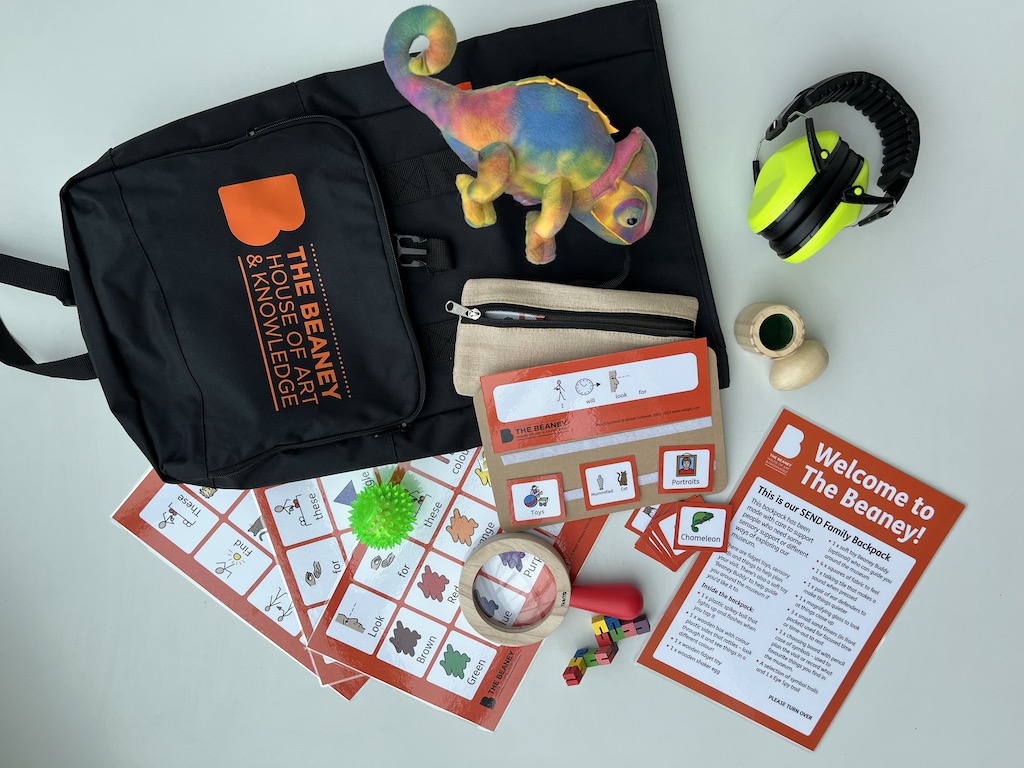 Canterbury Museums and Galleries has introduced new sensory backpacks to support visitors with special educational needs and disabilities (SEND).
Launched in time for the start of the summer holidays, SEND visitors can now experience the city's museums in a completely different way using the brand new SEND Family Backpacks.
As part of The Beaney's commitment to promoting health and wellbeing across its services, the new backpacks are designed to provide sensory support for children and young people with special educational needs and disabilities.
The team has worked with Sam Bowen, specialist SEND museum, gallery and heritage consultant, to create a resource for families visiting both The Beaney and Canterbury Roman Museums.
Each backpack contains fidget toys, sensory aids and things to help SEND visitors plan their visit to make it as enjoyable as possible.
The option to have a soft toy buddy help guide visitors around the museum is also available.
Backpacks are free and can be collected from the Visitor Information Centre at The Beaney and the front desk at Canterbury Roman Museum.
Cllr Connie Nolan, Cabinet Member for Culture, said: "I'm delighted with this initiative by the team at Canterbury Museums and Galleries.
"Creating inclusive, accessible and welcoming spaces for the community has always been at the heart of their mission and we are proud to be building on this by introducing the SEND Family Backpacks.
"Museums and galleries are often full of sensory stimulation and information which can be overwhelming for some SEND visitors so providing ways for them to explore calmly can be so valuable.
"Equally, some SEND visitors may have sensory impairments and will need stimulation to get the most out of their visit.
"These backpacks are a really important tool for breaking down some of the barriers SEND families face and I can't wait to see the wide range of visitor experiences being supported in even more ways."
The backpacks are part of the museums' equality, diversity and inclusion (EDI) action plan, funded by Arts Council England.
Find more information, advice and resources about SEND at The Beaney.
Published: 26 July 2023