Signs remind drivers to switch off their engines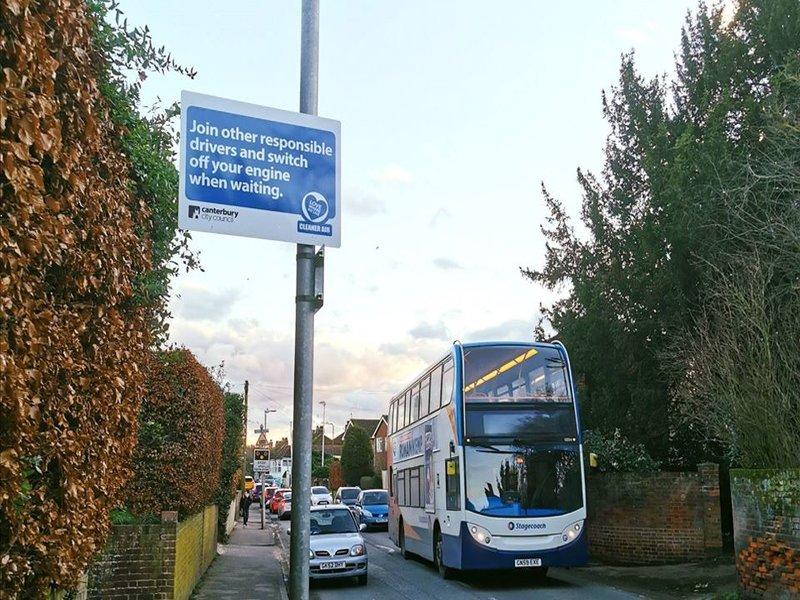 A series of signs reminding drivers to switch off their engines when waiting at level crossings has been installed across the district recently.
The anti-idling signs have been designed by the city council following a joint research project with the University of Kent.
The study found carefully-worded signs can cut the number of drivers leaving their engines running, or idling, by 38% and lead to a reduction in air pollution in parts of the city.
The research assessed 6,528 vehicles arriving at St Dunstan's and St Stephen's level crossings, where significant peaks in the levels of air pollution from vehicles idling were measured.
The signs, which have been installed at the St Dunstan's, St Stephen's and Sturry level crossings, use messages informed by the trial to remind drivers to 'switch off their engine when waiting' and 'join other responsible drivers'. A third sign says 'one minute of engine idling will fill 150 balloons with air pollution'.
Leader of Canterbury City Council, Cllr Robert Thomas, said: "It's great to see these signs being installed following the successful trial at St Dunstan's and St Stephen's.
"We hope that by adding these new signs, we will not only continue to see a reduction in the number of people leaving their engines running when waiting for trains at level crossings, but we also hope that it will help remind drivers to switch off in other locations too."
The signs are another step towards helping to improve air quality in the district which is a major priority for us"
Published: 20 January 2020