Skate, eat and drink in the Dane John this Christmas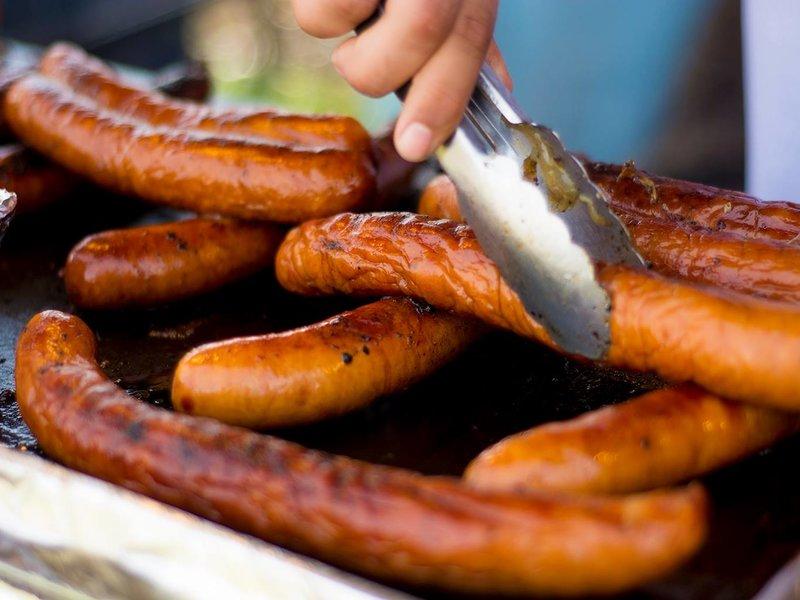 Canterbury's spectacular Christmas ice rink will be complemented by a range of food and drink outlets that provide the perfect pre- or post-skate accompaniment.
The council, which is running the rink in-house as a commercial and cultural venture, announces today (Monday 18 November) that the food and drink stalls will be provided by local businessman Simon Ness, from Inner Circle Events, who also owns The Ballroom in Orange Street.
The outlets will be Barney and the Pizza (artisan wood fired pizza), Heavenly Sausage (gourmet hot dogs with trimmings and sauces) and Hits the Spot (sweet and savoury crêpes with endless flavour combinations), along with the Christmas Cabin bar, which will stock local brands such as Chapel Down and Kentish Pip and a range of non-alcoholic drinks.
Vegan options including pizzas, crepes, hot chocolate and other drinks will all be available.
The food and drink announcement comes on the same day as work starts to build the rink in the Dane John Gardens, with the first lorry arriving at 8am this morning.
Over the next week and a half, the rink will gradually take shape as everything leads up to the grand opening of Canterbury on Ice on the afternoon of Friday 29 November. After that, it will be open every day (apart from Christmas Day) until Wednesday 1 January 2020.
The council's Head of Commercial and Cultural Development, Caroline Cooper, said: "We are so pleased to have Simon on board and providing such a fantastic selection of food and drink to go alongside the ice rink. Our aim all along has been to create a wonderful atmosphere in the Dane John that everyone can enjoy and this is the final piece of the jigsaw.
"The focus now is on getting the rink constructed and we're sure the excitement is going to build as we get closer to the opening."
For more information and to book tickets visit Canterbury on Ice.
Canterbury on Ice is sponsored by Kent and Sussex Cottages, Canterbury College, Kent Union Job Shop and Canterbury Suzuki.
Published: 18 November 2019