Small steps make huge difference in fight to purge single-use plastics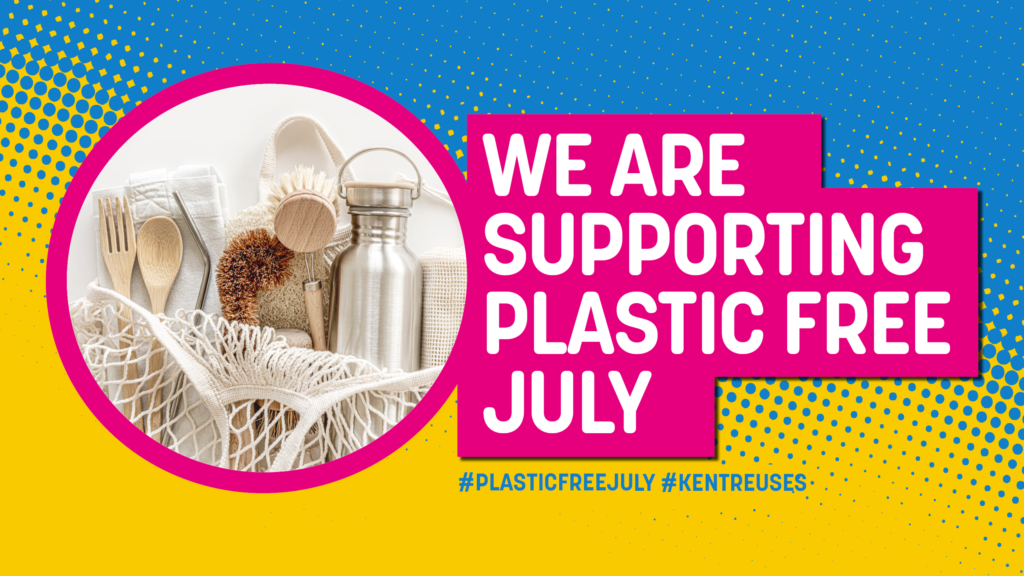 Small steps can make a huge difference in the fight to be plastic free.
That's the message from Canterbury City Council this month as it throws its weight behind the Plastic Free July campaign.
It is joining forces with councils across Kent to raise awareness of the issues and give people the tools they need to beat plastic pollution like:
avoiding plastic bottled soft drinks and using refillable containers instead
refusing pre-packaged produce
using reusable coffee cups
ditching single-use carrier bags and using reusable ones instead
The social media campaign, designed by Canterbury City Council for all 14 councils which make up the Kent Resource Partnership, will feature videos, quizzes, competitions and more to help bust some pollution myths.
Cllr Mel Dawkins, Cabinet Member for Climate Change and Biodiversity, said: "Plastic is a huge part of our day-to-day lives and a massive pollutant which is contributing to climate change so I am pleased we are trying to raise awareness and remind people of the small changes we can all make that have a big and positive environmental impact.
"Getting rid of single-use plastics is not only kinder to the planet but it's also often better for our wallets in the long term too, showing you don't always have to spend a lot to be more sustainable.
"Cutting our use of plastic bottles, plastic containers and plastic bags also has the added bonus of keeping our beaches, parks and streets much cleaner but also helps keep the wildlife all around much safer from harm.
"By working together to make these small changes, we can also reduce the need for supplying single-use plastics and encourage businesses to explore more sustainable practices.
She added: "This is a great opportunity to thank community groups like Plastic Free Herne Bay, Plastic Free Whitstable and Plastic Free Canterbury which have been relentlessly campaigning on this issue."
Published: 3 July 2023