Some floodgates set to close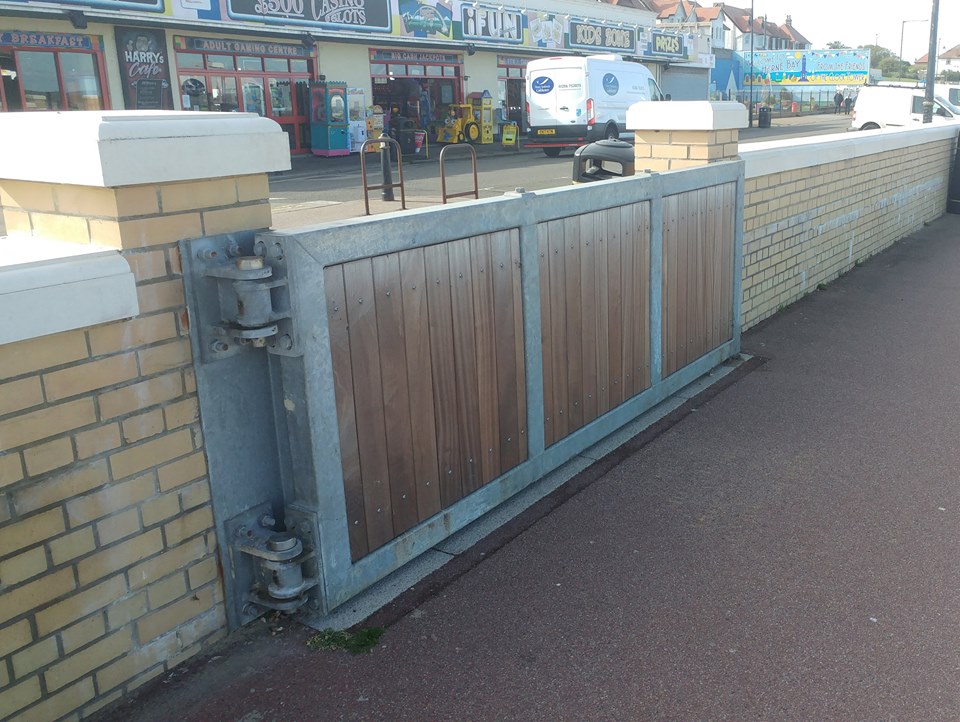 The tides at 2am and 2.30pm tomorrow (Thursday 23 February) will be higher than the predicted astronomical tides.
That means we will be closing some of our floodgates in Herne Bay and Whitstable.
No official flood alert has been issued by the Environment Agency for these upcoming tides so this is a precautionary measure at the moment.
Some floodgates will remain open but this doesn't mean we have forgotten to close them.
The forecast will be monitored very closely over the next couple of days and, if necessary, we will close further floodgates along our seafront.
Our staff will be out monitoring the high tides and operating the sluice gates on the coastal brooks to stop the sea flooding inland.
You can sign up to the Environment Agency's flood warning service.
The picture above is a library image during a previous floodgate closure.
Published: 22 February 2023