St George's Street work nears completion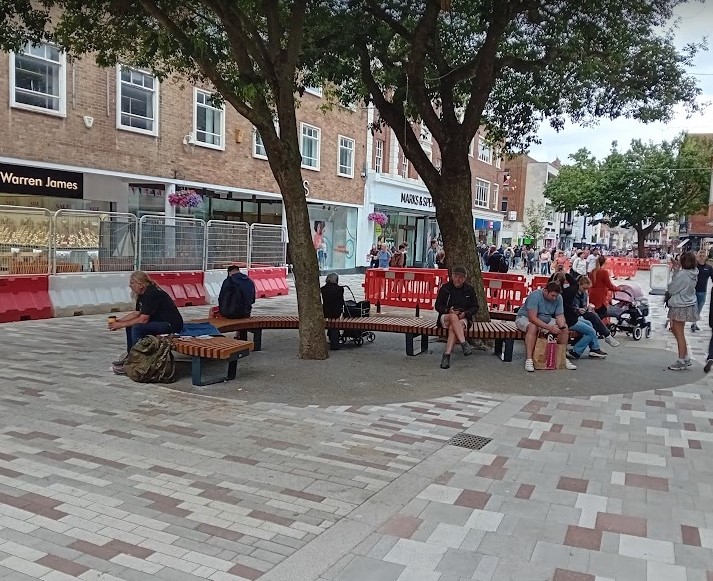 We are making good progress on our project to revitalise St George's Street in the city centre and have received very positive compliments from passers by following the installation of the new benches.
The whole site is due to be complete in the next week or so.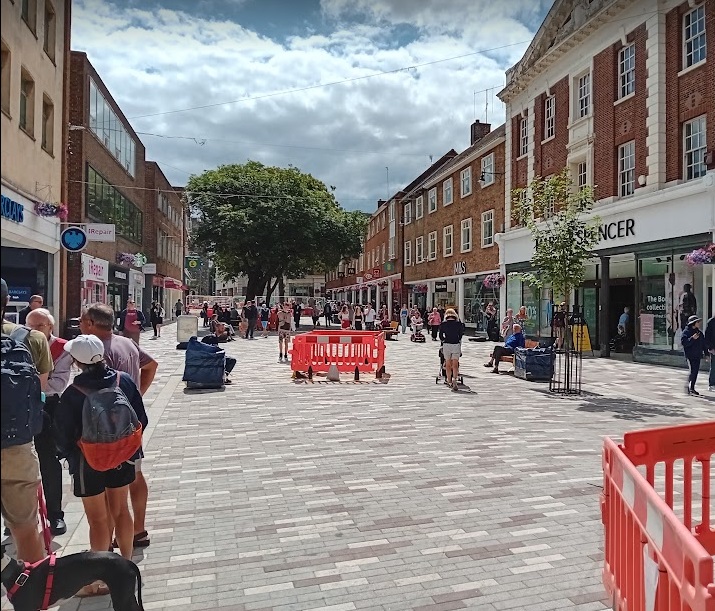 You will notice that a small area outside Poundland will not be paved at the moment. This is due to an unfortunate miscalculation that has resulted in a shortfall of paving materials.
This area will instead have a temporary tarmac surface laid, which will be in place for a couple of months.
When the contractor returns towards the end of August the tarmac will be removed and the paving finished. The complete area will then be cleaned and the final surface sealant applied.
Any additional work or costs associated with the delay of the final area of paving will be borne by the contractor.
We understand residents will be interested to know what is happening with street trading and markets in that area following the result of the election in May.
The new Labour and Liberal Democrat administration is actively working on options for this at the moment and more information will follow in due course.
Published: 6 July 2023