Strong progress being made on recycling backlog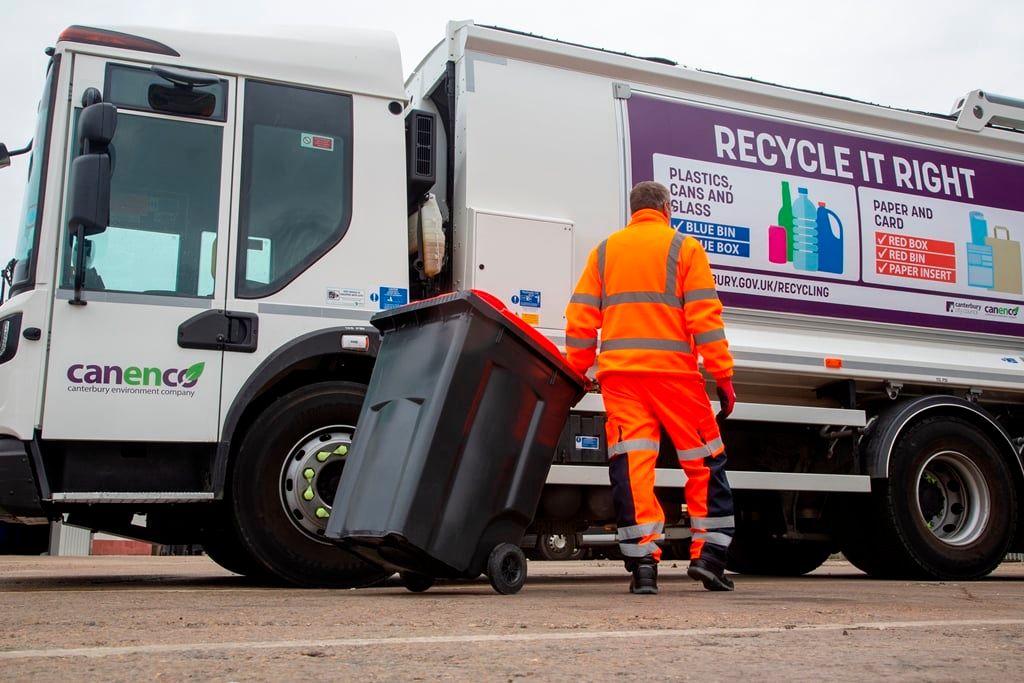 Canenco's recovery operation following the bin strike is well underway and crews have made excellent progress tackling the backlog of recycling.
Around 70 to 80 per cent of recycling collections have been completed on all three days so far this week, which we consider to be a good result given volumes have been much higher after several weeks of disruption.
For those households we do not get to on the scheduled day, please leave bins out so that catch up crews can get to you.
We are aware of a small number of properties in Whitstable that are still to have recycling collections from Monday this week. This has been caused by a vehicle breakdown. Again, please leave the bins out.
Volumes of garden waste have also been higher. We are getting to most households for green bin collections, but if we miss you on the scheduled day, the advice is the same – please leave bins out and we will get to you.
The aim is for all recycling and garden bin collections due between Monday and Wednesday to be cleared by Friday. All Thursday and Friday collections should be cleared by Saturday lunchtime.
We will update again later in the week if required.
Published: 14 September 2023