Team to help Christmas shoppers to stay safe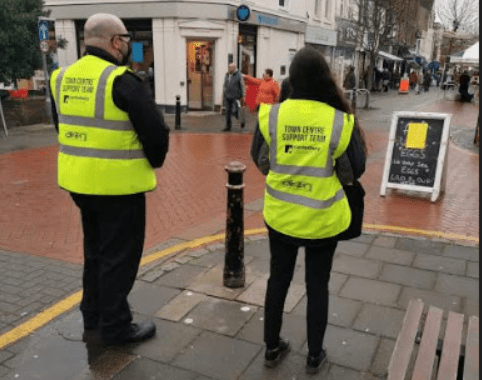 Christmas shoppers will today (Saturday) be supported by our City Centre Support Team in Canterbury and our Town Centre Support Teams in Herne Bay and Whitstable.
The teams will be on hand to encourage the public to stay safe by maintaining social distancing, wearing masks and keeping their hands clean.
It is important to note they will not have any enforcement powers and, on the very rare occasion they come across a problem, they will need to report it to the police, the council's Environmental Protection team or Kent County Council trading standards as appropriate.
Cllr Jeanette Stockley, Canterbury City Council's Lead Councillor for Economic Development and Tourism, said: "Up until now, we have taken the view that we have not needed this sort of scheme to be put in place.
"After all, retailers, the council and others like the Canterbury BID have been working incredibly hard to ensure shopping in the district is safe and still has the Christmas sparkle that makes where we live and work so special.
"Our high streets are getting busier with Christmas shoppers who have less time than ever to buy gifts because restrictions have not long been lifted.
"On top of that, infections in the district are rising so we felt the time is now right to add in that extra support.
"We will monitor the situation closely into the post-Christmas sales and stand the teams down if we feel they are no longer needed or increase their presence if that is appropriate."
The teams will complement the work already being undertaken by the information officers employed under the Reopening High Streets Safely project – which this week put out more signs encouraging social distancing – and efforts by the Canterbury BID and Whitefriars.
They will operate in Canterbury seven days a week between 10 and 6pm, in Herne Bay they will be on hand on Saturdays from 10am to 6pm, which is by far its busiest time and of most concern, and in Whitstable from Monday to Saturday from 10am to 6pm.
This is being paid for from a £74,900 grant from central government for this type of activity.
Published: 12 December 2020