The Beaney awarded national recognition for 'excellent' learning programme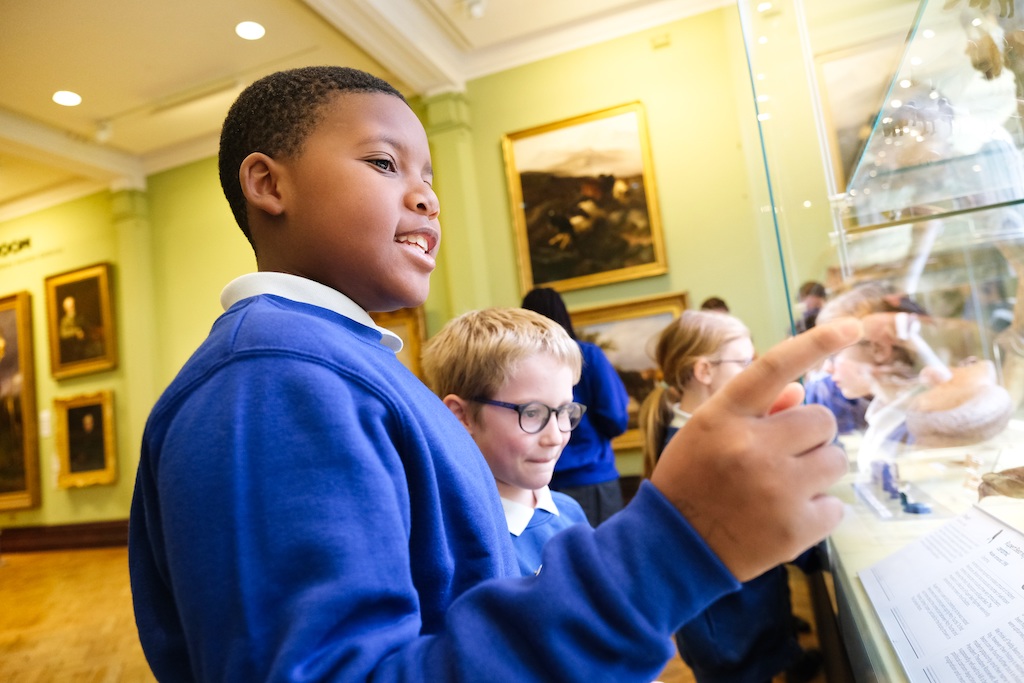 The Beaney has once again been recognised for its excellence in heritage education after receiving yet another prestigious Sandford Award.
Having received the award in 2018, the museum has bagged another after demonstrating impressive development of its already high-quality learning programme.
The decision follows a comprehensive review of the museum's on and offline learning offer by the Heritage Education Trust, including an independent assessor observing a school workshop at the museum back in June.
In the assessor's report, the Collections and Learning team was praised for 'developing a thriving service' and for its flexible, inclusive approach to heritage education.
Demand for the museum's onsite interactive learning experiences have soared since the recovery from COVID-19, with the team delivering school workshops to more than 4,000 students this year already.
Provision for visitors with Special Educational Needs and Disabilities (SEND) was also recognised following the museum's introduction of SEND Family Backpacks this summer.
In awarding the prize, judges for the Sandford Award commented: "The Beaney House of Art and Knowledge is a vibrant learning hub for schools, local communities and visitors in the historic heart of the city of Canterbury.
"Using the collections, the learning team delivers high-quality workshops and activities for visiting groups.
"The schools and learning provision is an exemplar of good practice. Well done to all the staff!"
Cllr Charlotte Cornell, Cabinet Member for Heritage, said: "Adding yet another award to the trophy cabinet is fantastic news for Canterbury Museums and Galleries which has become a highly-decorated service this year!
"Congratulations to all those who work hard to provide an outstanding heritage learning experience that celebrates Canterbury's incredible story.
"As a mum-of-three, I know how much children love hands-on history, whether in a facilitated workshop, with a self-guided museum activity or through a school loan box.
"Making our history and heritage interactive is so important for engaging learners.
"It has been brilliant to watch The Beaney's programme develop since its last Sandford Award and I look forward to seeing them find even more innovative ways to reach new audiences."
About the Sandford Awards
The Sandford Award is the only nationally recognised quality mark for heritage learning and provides independent assurance for heritage sites and services. The six criteria underpinning the award assessment provide a framework for success whether you are looking to gain the recognition your learning programmes deserve or seeking to develop the quality of your education provision. The Sandford Award scheme has been running since 1978 and is managed by the Heritage Education Trust in partnership with Bishop Grosseteste University in Lincoln.

Published: 27 September 2023