The Beaney set to kick off its 10th birthday celebrations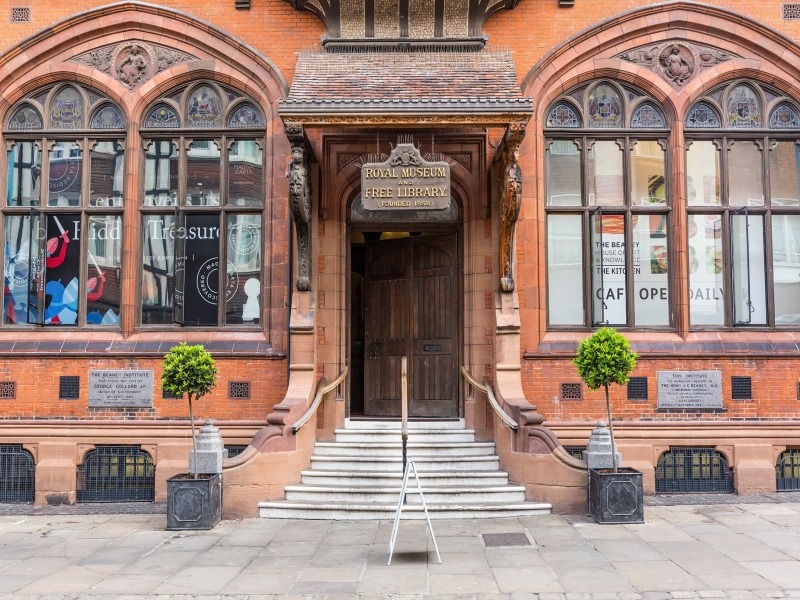 The Beaney is gearing up to celebrate 10 years since its grand reopening following an extensive three-year redevelopment of the historic Canterbury landmark.
Since reopening its doors in 2012, the museum has displayed an impressive 98 world-class exhibitions, delivered award-winning school workshops to 25,000 students, supported 6,500 health and wellbeing participants and welcomed 27,500 new Library joiners.
To celebrate a decade of the new Beaney, a whole programme of exciting events and activities is scheduled to take place throughout 2022.
Kicking off the celebrations is the launch event for the new Smallfilms Gallery on Saturday 23 July. The day will feature a special talk hosted by Dr Chris Pallant from Canterbury Christ Church University alongside the Firmin and Postgate families.
Tickets to the talk are free, with a £3 donation suggested. Free Smallfilms-themed family activities will also be available.
On the same day, The Beaney will debut a brand new Highlights Anniversary Tour for history and art lovers wanting to delve deeper into the museum's collection.
Attendees will be treated to intriguing insights from the Front of House team, followed by a hands-on history session where you'll get the chance to handle collection artefacts.
Tours begin on Saturday 23 July at 3pm and will run every Tuesday at 11am and every Saturday at 3pm until September. Tickets are £4.50 each.
Having been postponed due to COVID-19 in 2020, August will see The Beaney's Special Exhibition Gallery transformed to host a joint birthday bash for both The Beaney and Rupert Bear.
The Rupert Bear Centenary Exhibition opens on Saturday 20 August and offers visitors the opportunity to be immersed in magical seasonal landscapes, enjoy a tale in 'story corner', play interactive games, learn about Rupert's Canterbury-born creator, and see never-displayed-before artwork and collections.
The Beaney's birthday extravaganza will reach its finale with the opening of Mirror Mirror on Saturday 19 November – an exhibition developed in partnership with the National Portrait Gallery.
Curated around the theme of representation, the display combines works from the collections of both organisations and features three newly commissioned portraits giving a spotlight to heroes from Canterbury's diverse local community.
Cllr Barbara Anne Flack, Cabinet Member for Place which includes responsibility for museums and culture, said: "Whether visiting an exhibition, attending a wellbeing workshop or borrowing a library book, many residents will have walked through The Beaney's doors to take advantage of the excellent community services it has offered over the past 10 years.
The redevelopment project transformed a beautifully historic, yet inaccessible, building at the heart of Canterbury into a community space to be enjoyed by all and we are proud to support the valuable work The Beaney continues to champion."
Find out more about what's in store for The Beaney's big 10th birthday celebrations.
Published: 6 July 2022