Views sought on Sturry Road park play area designs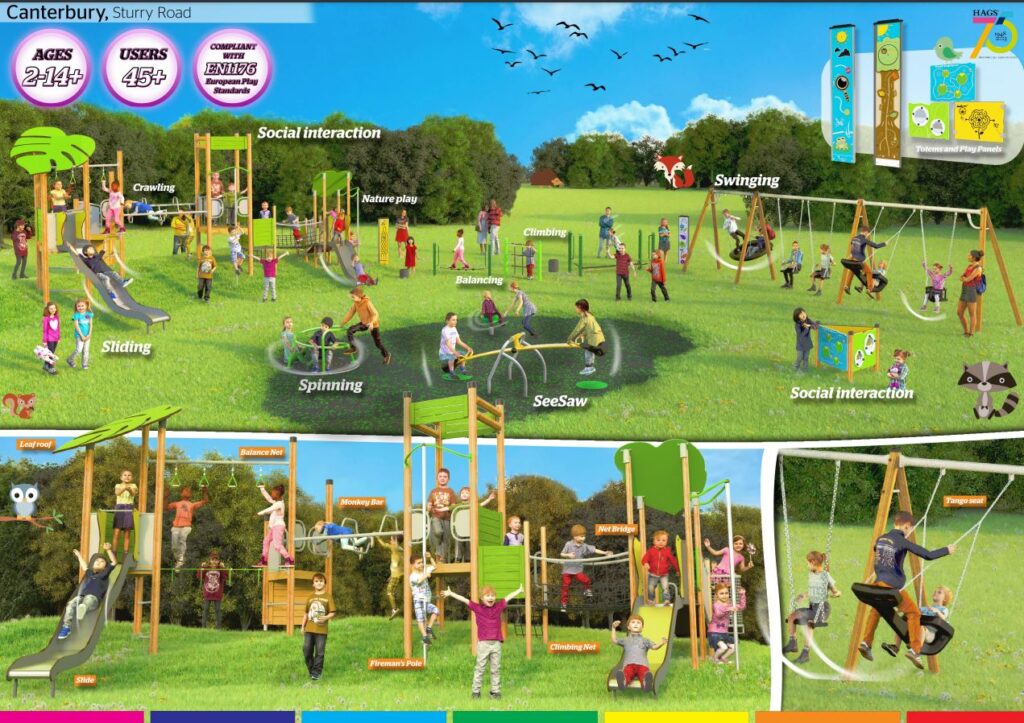 We're excited to reveal the two shortlisted designs in the running for new play equipment at Sturry Road Community Park.
Feedback on the designs is welcome, and if you have a preference, please let us know. Design A by HAGs is above and design B by KOMPAN is below.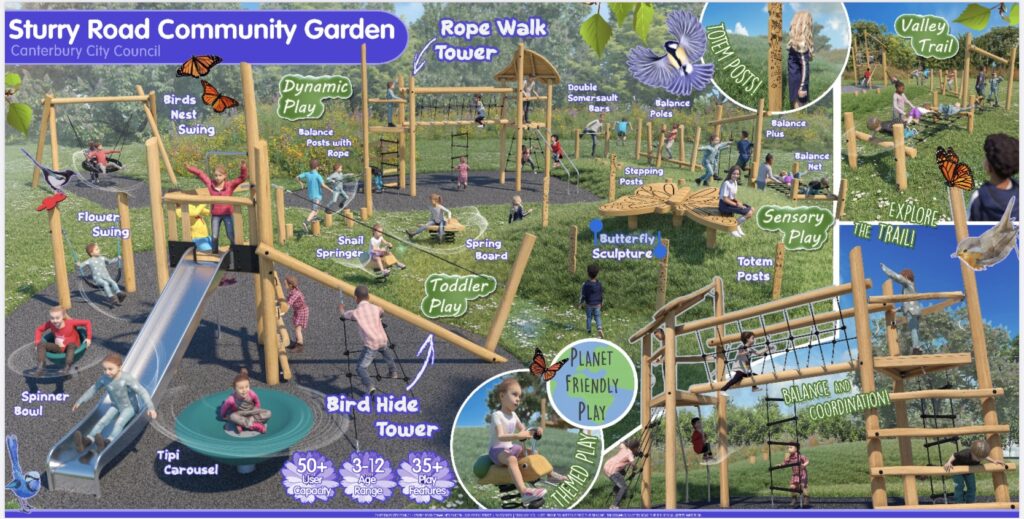 ​There will also be a public consultation event on Tuesday 27 June between midday and 2pm at Canterbury and District Early Years in South Street. It is a drop-in session and ​our officers will be available to hear views and answer questions.
After this consultation​ period​, we will give the two play companies an opportunity to make minor amendments to their designs based on the feedback. Final submissions will then be evaluated and a winner chosen​.​​
Money for this project, which is costing £57,700, is coming from developers as a result of granted planning permissions.
The new equipment is replacing the old play area at Sturry Road Community Park, which was removed earlier this year as it had come to the end of its operational life.
Published: 15 June 2023