Voter ID is coming to district's elections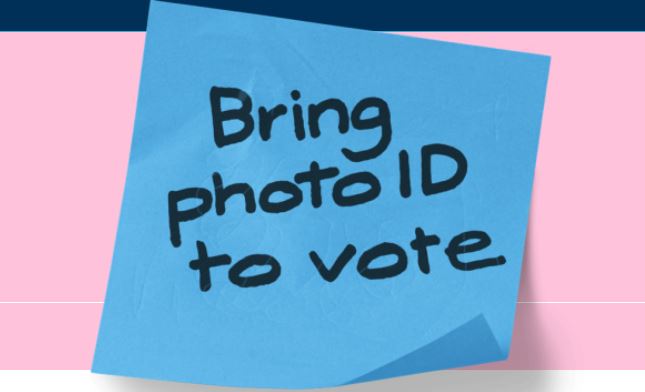 On Thursday 4 May this year there will be elections for all 39 city councillors and in some areas of the district, elections to parish councils.
The government has decided to introduce voter identification for these elections.
If you want to vote at the polling station in these elections, then as well as being registered to vote, you will also need to show an approved form of photo ID before you can be issued with a ballot paper.
Without an approved photo ID, you will not be able to vote at the polling station.
Acceptable forms of photo ID include a driver's licence with photo, passport, older persons and disabled persons concessionary bus pass, Blue Badge and any PASS-accredited forms of photo ID.
See the full list of what is an acceptable form of photo ID.
An important point to note is that student passes at Canterbury's universities are not PASS-accredited.
Photo ID can be expired, such as an out of date passport, but there must be a likeness, and if there has been a change of name, you will need to provide evidence of this. It must also be an original document, not a copy.
If you do not have any of the approved photo ID as set out in the link above, you can now apply online for a free Voter Authority Certificate.
You will need to provide your name, address, date of birth, National Insurance number and a photo. You must also be on the electoral register. The deadline to apply is 5pm on Tuesday 25 April, but we would encourage you to apply as soon as possible.
Options to apply via a paper form and in person at the council will follow in due course.
We cannot state this strongly and clearly enough. Without an approved photo ID, you will not be able to vote at the polling station in these elections.
Please take the time now to check you have acceptable photo ID, and if you don't, take action to get your Voter Authority Certificate.
Postal voting is not covered by the photo ID requirements for these elections. If you vote by post, you do not need to provide a photo ID. Apply for a postal vote.
If you are not currently registered to vote, you can register on our website. If you do not know if you are registered, you can check by emailing electoral.services@canterbury.gov.uk or call 01227 862007.
If you cast a proxy vote on behalf of someone else at the polling station, you will need to have the photo ID. Find out more about proxy voting.
Over the next few months we will be sharing voter ID campaign messages from the Electoral Commission and will continue to raise awareness of this major change to voting in the Canterbury district.
Canterbury City Council's Returning Officer, Tricia Marshall, said: "This is the biggest change to voting in our district for many, many years.
"We do not want to have to turn anyone away from the polling station, so it is essential that local residents check these new rules on photo identification and make sure they either already have an acceptable form of ID, or take action as soon as possible to apply for a Voter Authority Certificate.
"These are important local elections for the district and we want to ensure everyone can have their say on who is elected to the city council and parish councils for the next four years."
Published: 17 January 2023