We need your help to breathe life into seafront plaza, says council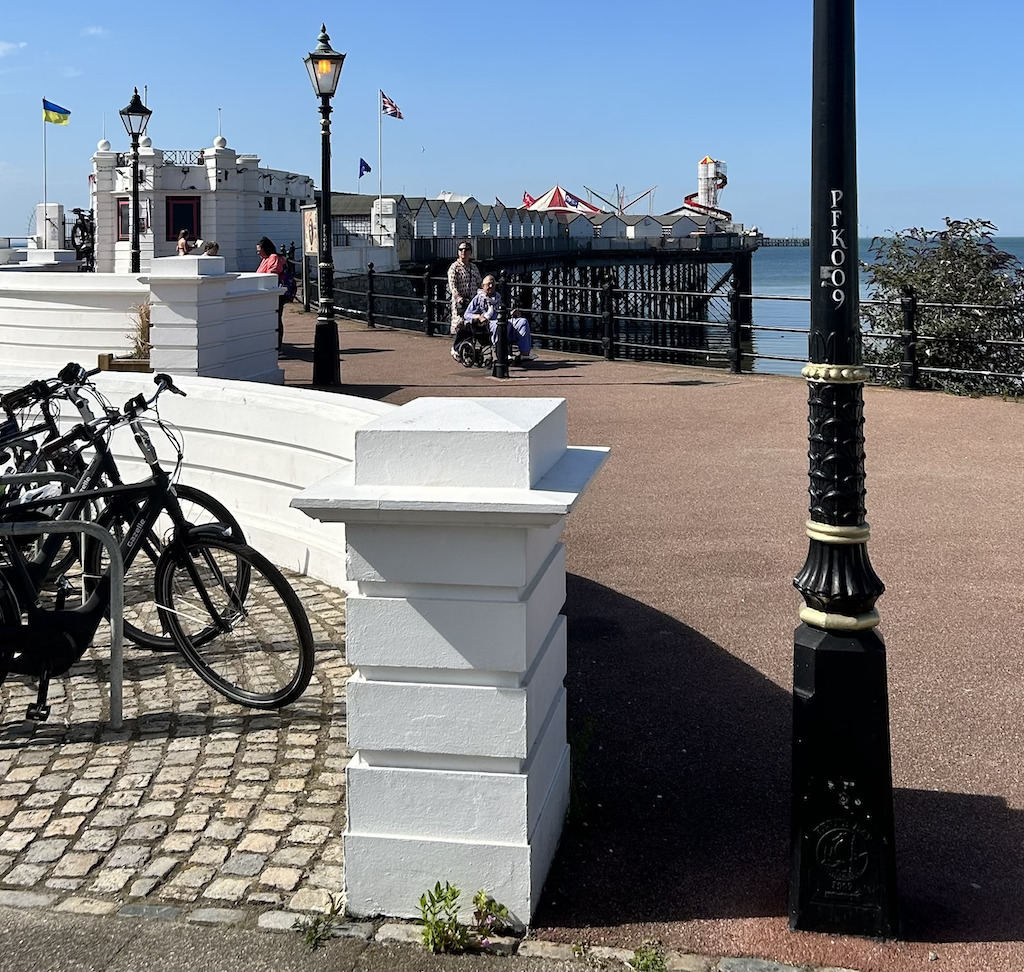 You could have the chance to breathe life into a vital part of Herne Bay while helping to create jobs, attract investment and bring the community together.
That's the message from Canterbury City Council this week as it invites expressions of interest from community groups, charities and businesses to make the most of what has become known as Herne Bay Plaza or Pier Plaza – the short length of Central Parade which has been closed off to traffic by Kent County Council (KCC) to create an events space.
The county council scheme is designed to get people out of their cars and encourage walking, cycling and other forms of transport between Herne Bay railway station and the seafront while encouraging people to stop off in the town's shopping areas.
Cllr Chris Cornell, Cabinet Member for Coastal Towns, said: "We know KCC's scheme has not been universally popular with residents and people have a number of reservations.
"But with Christmas around the corner, we're determined to step in and ensure this project doesn't become a turkey now the work has been completed.
"We want to work with the community, charities and businesses to bring this part of the town alive with all sorts of activities and events that people will really want to be a part of, will really enjoy and will want to come back for, time and again.
"If we all work together, we can make this area really vibrant and really interesting rather than a glorified traffic island."
As well as expressions of interest in community and charitable events and commercial activities, the council is looking for a tenant for an annual licence to manage the space.
If you are interested, please complete this form by Sunday 3 December.
If you have any questions about the Heads of Terms or this opportunity more generally, please contact our Property Services team by emailing property.services@canterbury.gov.uk for an informal discussion.
Published: 17 November 2023