Wincheap boot fair set to restart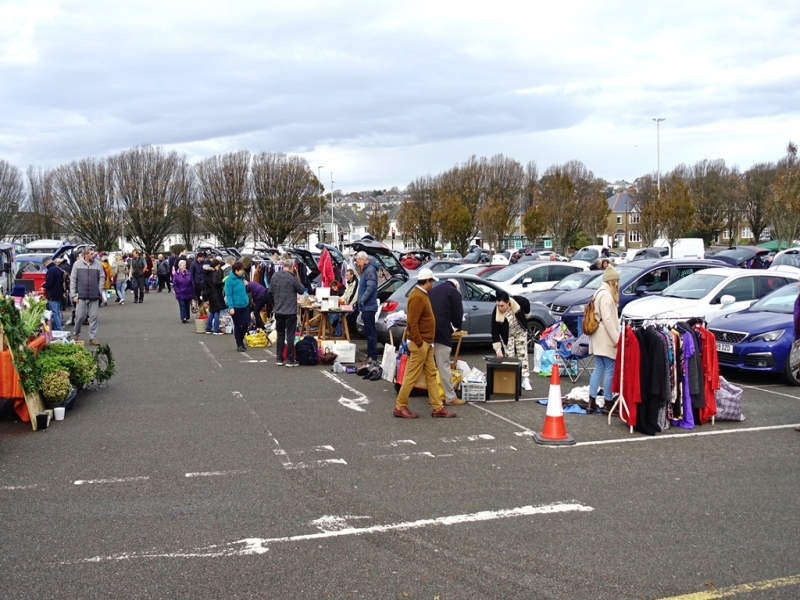 The popular boot fair at Wincheap park and ride will restart this Sunday (26 July).
It was forced to close in mid-March due to the Covid-19 pandemic, but with lockdown restrictions now easing and traders expressing their enthusiasm to get back on the site, the city council has recently been looking into how it can safely resume.
The toilets and hand washing facilities at the park and ride terminal building will be open. Anyone who wants to use the park and ride car park for parking only will be able to do so free of charge on Sundays. The 50p a day charge remains in place on all other days.
The price of a boot fair pitch is still £11. Payment for a pitch is by card only – cash will not be accepted. Gates for traders open at 5.30am and close at 8am.
The long term future of the boot fair remains unchanged, though, with the council still going through the tender process for a new park and ride contract that is due to start in April 2021.
Under that process, the council has asked bidders to provide a price that includes a Sunday service at all three park and ride sites, rather than just at New Dover Road and Sturry Road.
A final decision on the tender, and therefore on the future of the boot fair itself, will be taken later this year, when the council has assessed the various bids that have been submitted.
Head of Neighbourhood Services, Doug Rattray, said: "Traders have been keen to get back up and running and we'd like to thank some of them for their kind offer to ease the burden of reopening on us. We have not needed to take them up on this in the end, but it was very much appreciated.
"We know there are plenty of people for whom a Sunday morning trip to the boot fair is a part of their weekend routine, so we're pleased it can reopen again and are grateful for everyone's patience and understanding.
"Thanks also go to our colleagues at Monitor, who look after toilets for us, and Serco for their post-event cleaning. We'd urge everyone attending to be responsible and take their rubbish with them, so that the amount of work required is kept to an absolute minimum."
Published: 21 July 2020