Woolage Green flytipper pleads guilty in court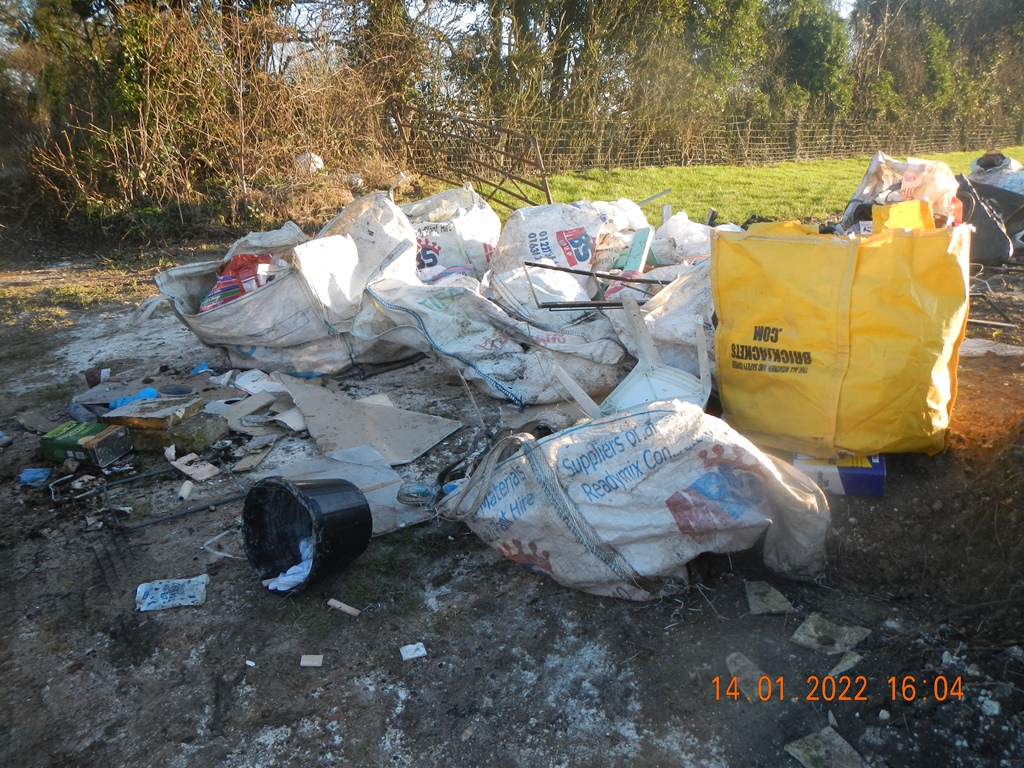 A man who dumped a large pile of waste near the village of Woolage Green pleaded guilty to the offence in court and was sentenced to three months in prison, suspended for 12 months, and fined a total of £278.
Jamie Darren Roberts, 34, whose last known address was in Addington Street, Margate, appeared at Folkestone Magistrates' Court on Monday 24 October in a case brought by Canterbury City Council under Section 33 of the Environmental Protection Act 1990.
The court heard that on 14 January this year, Dover District Council received a report of a large flytip in Westcourt Lane, near Woolage Green. The case was handed over to the city council as it took place within the Canterbury district.
Investigations by the city council's environmental enforcement team took place in both Dover and Thanet, and it was established Mr Roberts was involved in the removal of the waste.
He was subsequently interviewed by council officers where he admitted to flytipping the rubbish in Westcourt Lane.
Mr Roberts had recently been subject to a similar conviction, so Magistrates imposed the suspended sentence, as well as costs of £150 and a victim surcharge of £128, to be consolidated with existing fines and deducted from benefits at £20 a month.
Cabinet member for enforcement, Cllr Ashley Clark, said: "This was a reprehensible attack on our green and pleasant land. It is a great shame that the full cost of the investigation, clear up and prosecution was not met by this offender and the custodial sentence imposed immediately to reflect our total disgust at this type of activity.
"Flytipping remains a priority for our environmental enforcement officers who work tirelessly to bring these offenders to justice.
"I expect the sentence of the court was a reflection of current sentencing guidelines. I trust the new Minister of Justice will put matters right on this and that any fines from environmental crime go back into the fight against those who violate our countryside, with asset seizure to pay the full cost of reparation."
Published: 1 November 2022