Work on new Cornwallis Circle play area to start in May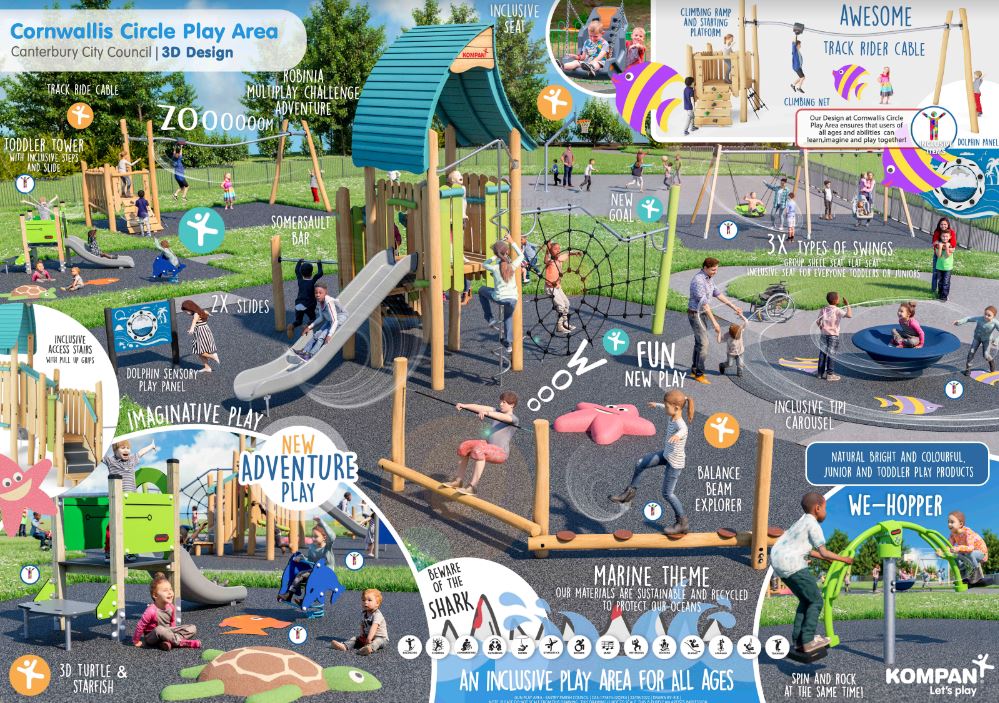 We're pleased to announce that work to refurbish Cornwallis Circle play area in Whitstable with all new equipment will start on Tuesday 2 May, and will take a few weeks to complete.
In order to get underway on that date, we will be closing the current play area on Monday 17 April (straight after the school holidays) in order to remove the existing equipment and prepare the site for the work to take place.
We would like to say a huge thank you to residents for getting so involved in the consultation to decide which play company we would use and the equipment that will be installed.
The picture above is the final design, but with one change.
The two bay swing (three seats) is being replaced with a three bay swing which will have two flat seats, one cradle seat, one pod seat and one inclusive seat. This change has come directly through the consultation.
This is an £86,000 investment in the play area, paid for by a combination of funding from developers as a result of granted planning permissions and money raised by the Cornwallis Circle Play Improvement Group.
New benches will also be installed as part of the project.
It's been great to work with the Cornwallis Circle Play Improvement Group on this scheme and we thank them for all they've done to help us bring it to fruition.
Published: 15 March 2023