Work set to start on St George's Street upgrade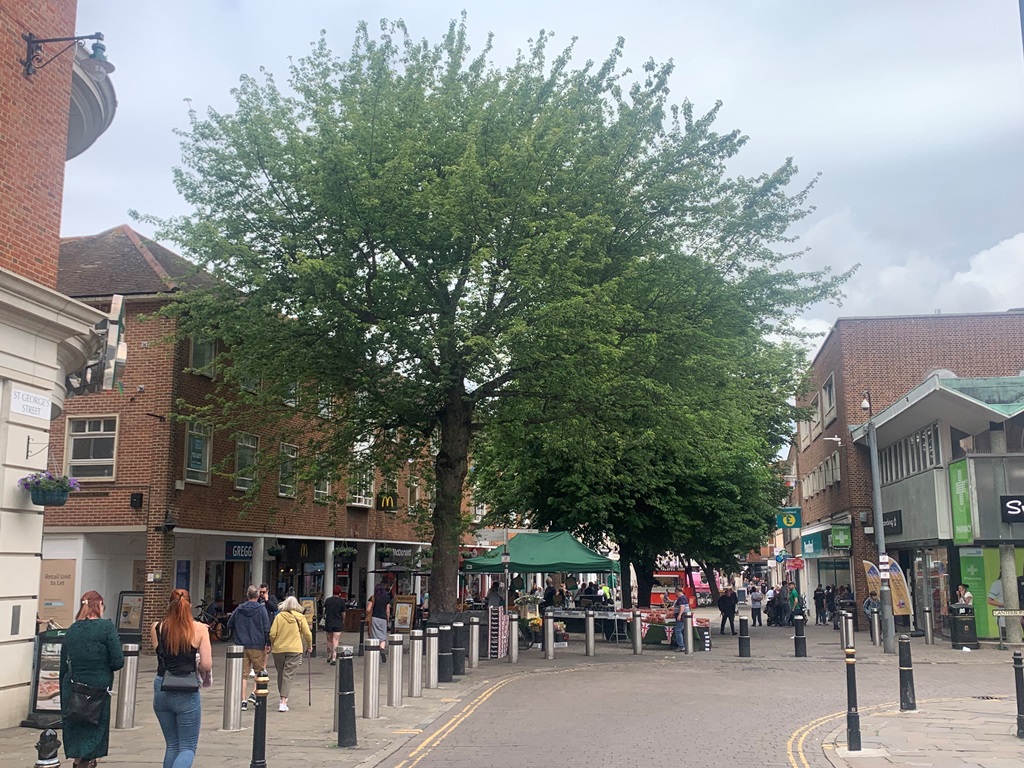 A major scheme to improve St George's Street in the heart of the city centre gets underway on Monday 16 January.
The project aims to enhance the appearance of this key shopping area and create two new spaces for events and other community activities.
Work will take place between Rose Lane and Canterbury Lane over the next six months to replace the existing paving, install new benches and planters and upgrade the street lighting.
The five existing mature trees will be retained and one new semi-mature tree will be planted.
Leader of Canterbury City Council, Cllr Ben Fitter-Harding, said: "St George's Street looks tired and rundown and a major refurbishment is long overdue, so we're delighted to be getting up and running with this project.
"We want to create a space that can be used for events and activities all year round and is somewhere that people want to spend time in, without having to negotiate the raised, unstable paving and the puddles that form as a result of the merest rain shower.
"It's so important to invest in our public areas, and we're looking forward to seeing the project taking shape over the next few months and to a fantastic end result."
The work will be carried out in phases with different sections of St George's Street closed off at different times. Access to shops and businesses will remain available throughout and pedestrian diversion routes will be in place.
Some disruption will be inevitable with a project of this size and complexity, but every effort will be made to keep this to a minimum.
Council officers will be in regular contact with businesses to advise them of the phasing arrangements and any impact on individual properties.
Published: 11 January 2023