Work underway on new Kingsmead Field homes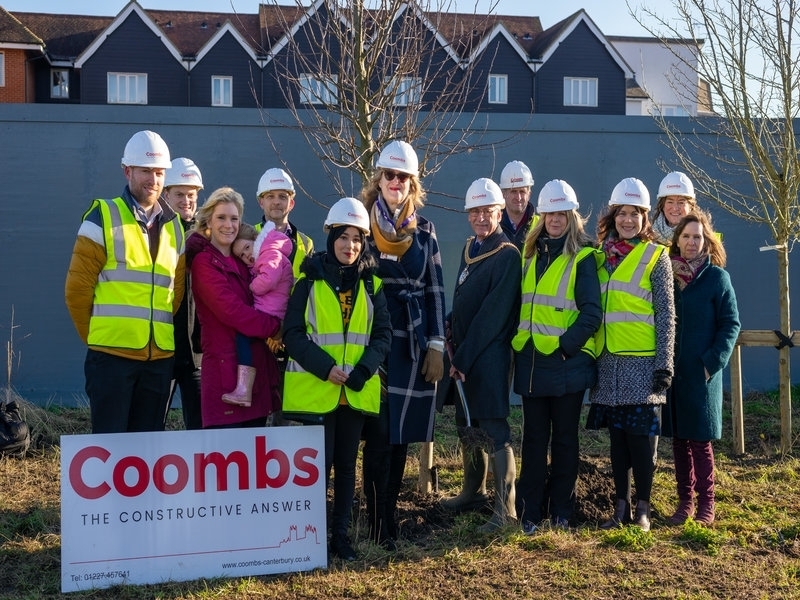 A tree planting event at Kingsmead Field has signalled the start of work by Canterbury City Council to build 16 new homes – five of which will be council houses.
Representatives from the council, the Friends of Kingsmead Field and the Canterbury-based building company Coombs joined forces for the event on Tuesday 28 January.
The development will provide a mix of sizes and types of accommodation, with five of them being for families from the council's housing waiting list. The remaining 11 will be sold on the open market.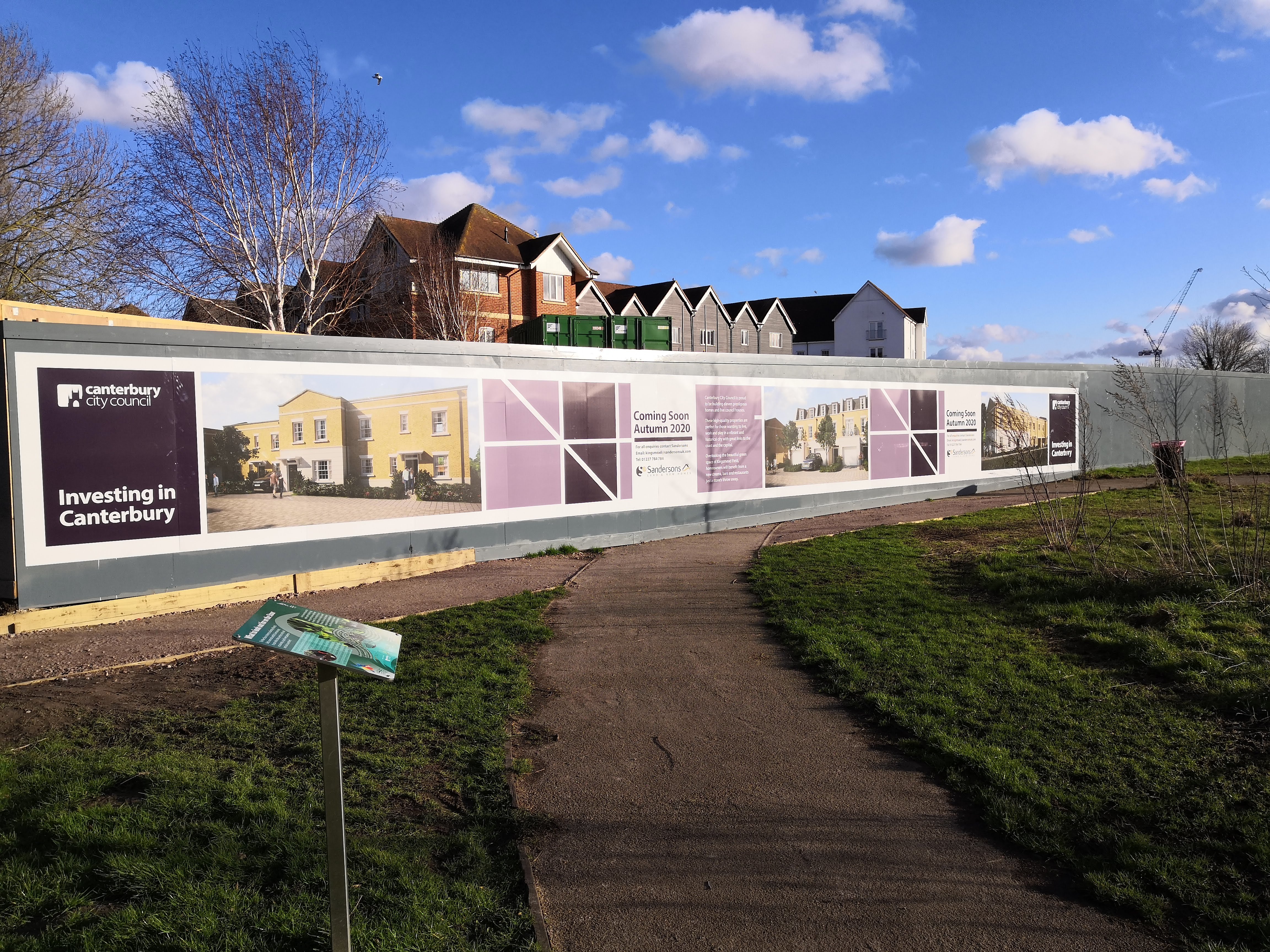 Hoardings are up on the site of the new homes
The new homes will be built on a section of the field close to the existing Kingsbrook Park development. Originally, the council had plans to build on the whole field, which led to a campaign by residents to prevent any development at all.
But following discussions with the Friends of Kingsmead Field group, a compromise was reached that sees only 20 per cent of it built on. The remaining 80 per cent of the field was awarded Village Green status last December following the council's voluntary application for the designation.
Village Green status protects the land from being developed and is one of the highest protections available in the country.
Chairman of the council's Regeneration and Property Committee, Cllr Rachel Carnac, said: "After much planning and work behind the scenes, it's great to be up and running with this project, which will see the first new council homes being built for many years.
"This development represents a new approach for us, where we are building the homes ourselves rather than selling the land to a developer.
"With the beautiful Kingsmead Field right on their doorstep and the new Canterbury Riverside development just a short stroll away once it's built in 2021, these new homes are going to be some of the most sought after in the district."
The council has appointed Coombs as its builder for the project. Work is expected to be completed in the autumn.
Published: 30 January 2020