District gears up to celebrate magnificent milestone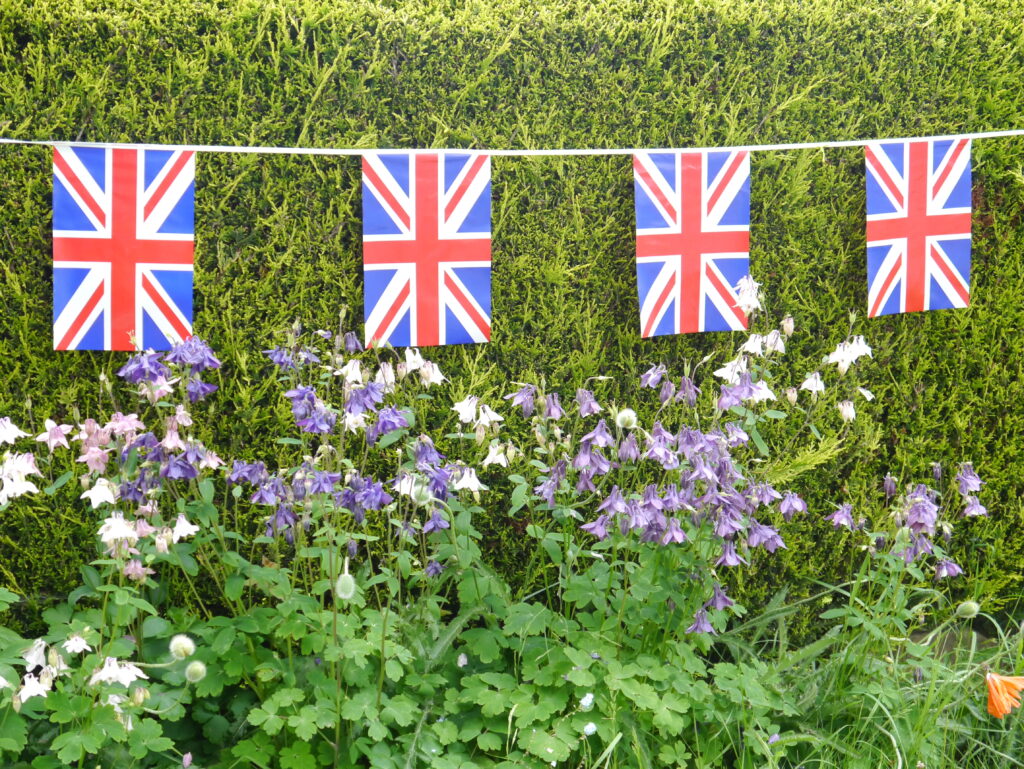 People across the district are getting ready to celebrate Her Majesty the Queen's Platinum Jubilee.
A whole host of events in Canterbury, Herne Bay, Whitstable and the villages will be held to honour Queen Elizabeth II taking the throne 70 years ago aged just 25. With an extra bank holiday to help mark the occasion, most will take place over the weekend of Thursday 2 June to Sunday 5 June.
Lord Mayor of Canterbury, Cllr Anne Dekker said: "I am looking forward to joining the whole district in celebrating Her Majesty the Queen's magnificent milestone.
"And I am proud of the enormous effort people are putting in across the district to mark such a special occasion. It seems all that there is left to arrange is the weather!"
The team from Canterbury City Council will light beacons on Thursday 2 June to mark the occasion at Tannery Field in Canterbury, on Tankerton Slopes in Tankerton and in Reculver Drive in Herne Bay. The council is also working with the National Coastwatch Institution to light the beacon in Whitstable Harbour.
The beacon lighting will take place at 9.45pm across the sites with crowds gathering beforehand to witness and commemorate the momentous occasion.
Beacons will also be lit at Duncan Down in Whitstable and by Wickhambreaux Parish Council.
On Saturday there will be a number of parish council-organised events at local recreation grounds, village greens and open spaces. These will be advertised locally.
The Big Jubilee Lunch is set to take place across the country on Sunday 5 June and while many people will be holding street parties and picnics, more than 70 across the district on Sunday alone, everyone is welcome to picnic in the Dane John Gardens, Westgate Gardens, Victoria Recreation Ground and St Stephen's Field, all in Canterbury, Westmeads Recreation Ground in Whitstable, Tankerton Slopes in Whitstable, Swalecliffe Recreation Ground in Swalecliffe and the Memorial Park in Herne Bay.
The Dane John Gardens will also host Park Feast from the team at City Feast from Thursday to Sunday. In addition to food and drink, they will also be screening the national commemoration events.
There will be celebration fireworks on Neptune's Arm on Herne Bay seafront on the evening of Saturday 4 June.
Over at the King's Hall in Herne Bay, there will be a host of very fitting events including:
Friday 3 June – Rockney Rebels with their Chas and Dave knees up featuring all the classics including Rabbit, Ain't No Pleasin You and Margate
Saturday 4 June – Jubilee Tea Dance featuring an afternoon of social dancing with a mixture of popular sequence, ballroom and latin dances with music by Chris Housley
Sunday 5 June – My Winehouse, the only Amy Winehouse tribute to be endorsed by both Amy's parents and the Amy Winehouse Foundation
For information and to book tickets visit the King's Hall website.
The Canterbury BID has pulled together a list of events being put on by businesses in the city centre, while Whitefriars shopping centre is planning a weekend of street parties, music, dancing and much more.
The council has also given £70 food vouchers to street party organisers, helped them navigate the rules and regulations and waived fees and charges or provided concessions for not-for-profit organisations holding events on council land. Some of the organisers are pictured below at Tower House.
And a stunning Plane tree in the Westgate Gardens has been chosen as one of 70 ancient trees in the country to be featured in the Queen's Green Canopy initiative.
Council Leader Cllr Ben Fitter-Harding said: "With a four-day weekend in store to help everyone celebrate, the council is proud it is doing what it can to help people mark Her Majesty's Platinum Jubilee in style.
"The Queen is truly inspirational with her unflappable dedication to public service, her inner strength and her ability to bring people together."
In July, Canterbury will welcome the Queen's Baton Relay as it makes its way around the UK ahead of the Commonwealth Games this summer.
The baton will be carried by a number of baton holders on a route across the city, concluding with a community event within the grounds of Canterbury Cathedral.
The city council is leading the organisation of the Canterbury section of the baton relay and is working on a series of complementary events, potentially around sport and music, to coincide with its time in the city. More details will be confirmed in due course.

Published: 26 May 2022