Vandals strike again at disabled toilets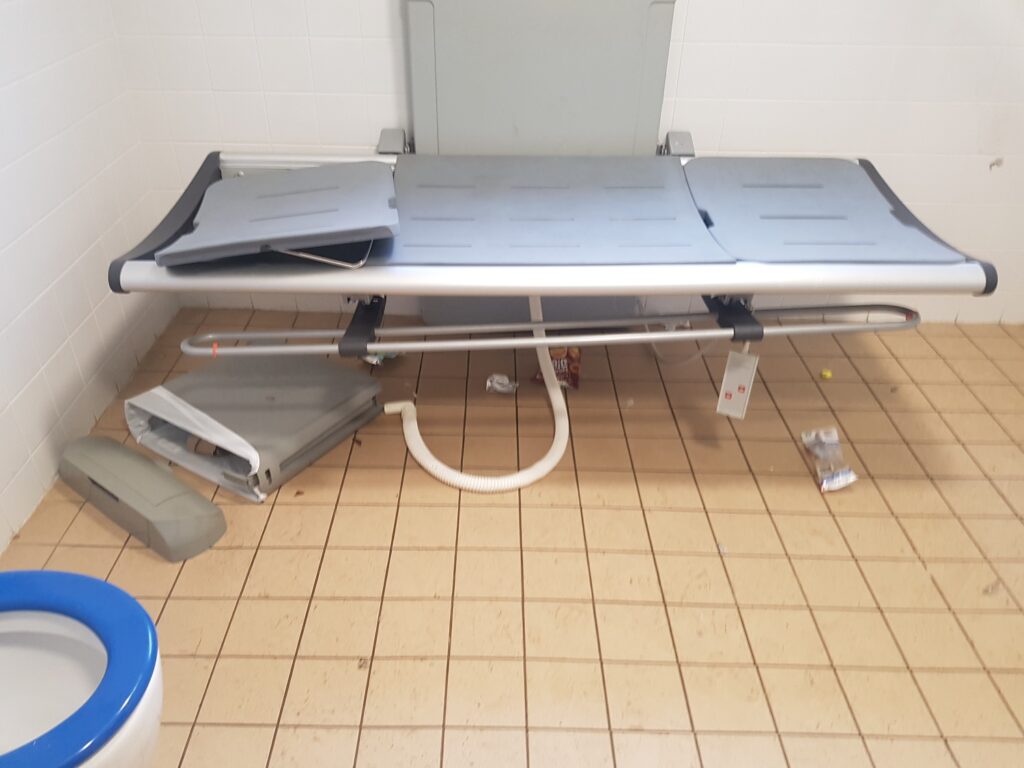 It's upsetting for us to report further vandalism in recent days to disabled toilet facilities in the district, this time the Changing Places toilet at Whitstable Harbour and the disabled toilet at the Memorial Park in Herne Bay.
At the Changing Places toilet, the bed and hoist have both been damaged to the extent it is now unusable (pictured above and below).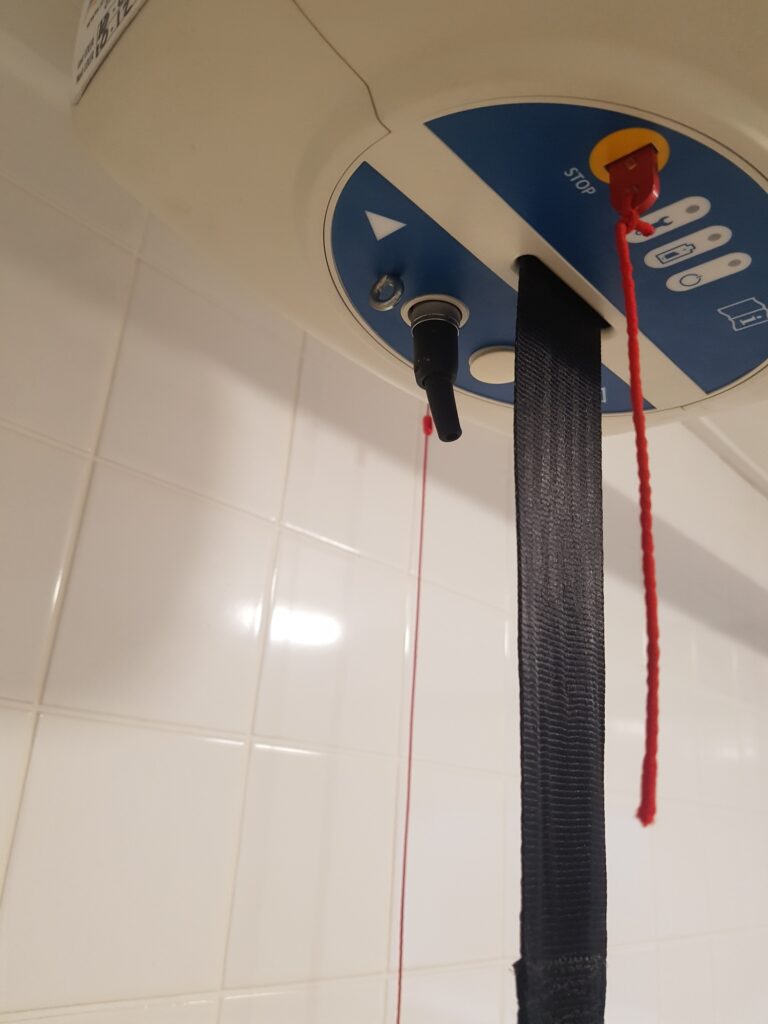 Given that this is specialist equipment, arranging replacement parts and repairs is less straightforward, which means this important facility could be closed for around a fortnight and the work could run into thousands of pounds.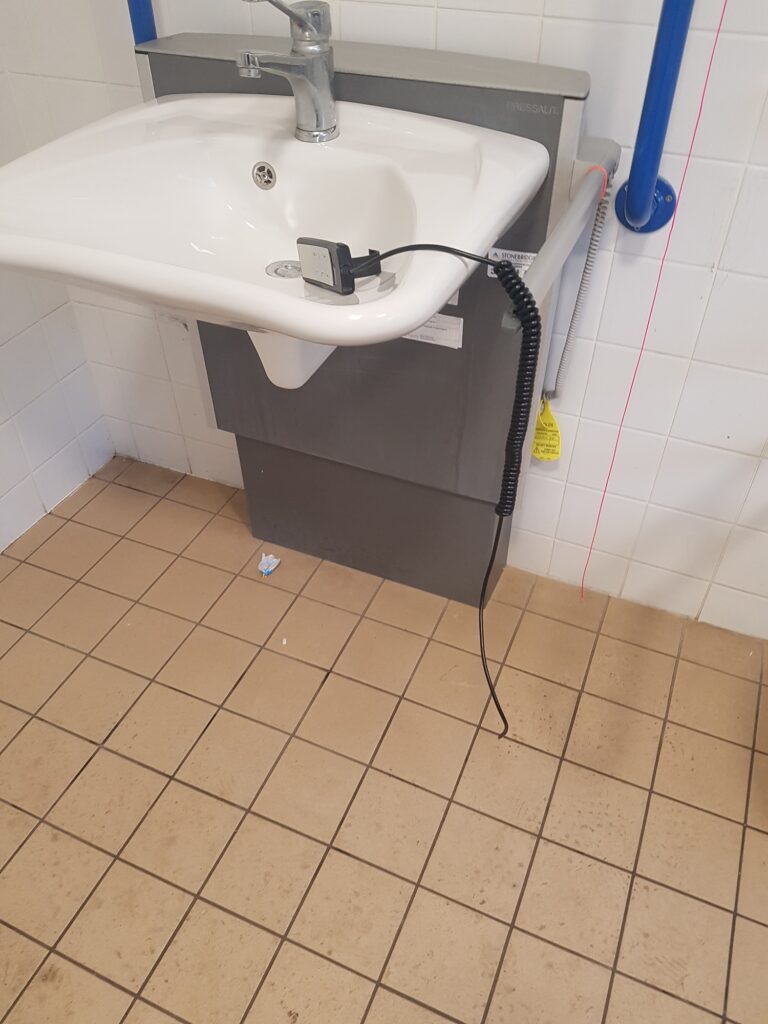 And at the Memorial Park, the door and doorframe of the disabled toilet have been smashed so badly that we must also close it while repairs are arranged.
These incidents follow on from vandalism at the disabled toilets at Whitstable cemetery last week, which also featured racist graffiti.
All three of these have been reported to the police for investigation and we would appeal to anyone with information to come forward.
You can call the Kent Police appeal line on 01843 222289 quoting crime reference DP-13832-23-4646-01 for the harbour Changing Places toilet and crime reference DP-13843-23-4646-01 for the Memorial Park.
We are sorry for any inconvenience the closure of these toilets may cause and share the frustration of residents and visitors that they will not be available for use. We will endeavour to get the repairs completed as soon as is practically possible.
Published: 30 March 2023