Cabinet urges public to have its say on draft planning blueprint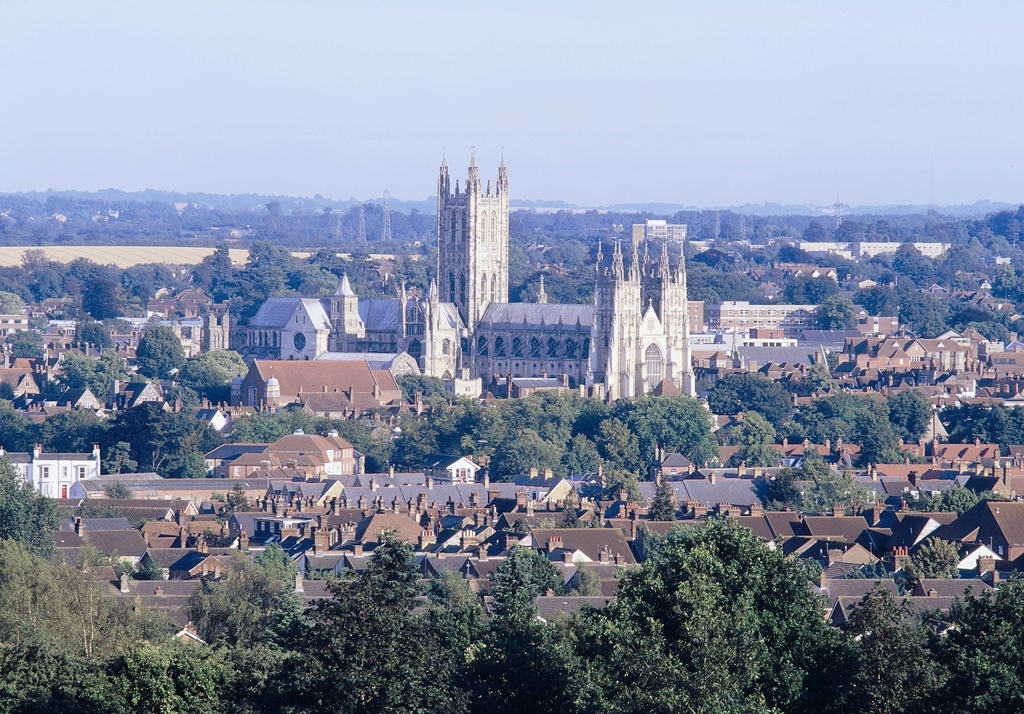 A 12-week consultation on the draft Canterbury District Local Plan To 2045 has been launched today (Monday 24 October) after Canterbury City Council's Cabinet gave the green light to the listening exercise last Wednesday (19 October).
As well as the draft Local Plan consultation, the council will also be seeking views on its draft Open Spaces Strategy, draft Canterbury District Tree and Woodland Strategy and its draft Local Cycling and Walking Implementation Plan.
Once approved by a government-appointed Planning Inspector, and formally adopted by the council, the Canterbury District Local Plan To 2045 will form Canterbury City Council's official planning blueprint for the next 23 years.
It allocates land for new homes, jobs, new schools, a new hospital and community uses as well as imposing rules designed to dictate the quality and density of developments, boost biodiversity, protect valued open spaces over the long term and to ensure any new development minimises its contribution to climate change while also mitigating against its effects.
Council Leader Cllr Ben Fitter-Harding said: "I was really pleased the council's Cabinet agreed to ask people's views on the draft Canterbury District Local Plan To 2045 on Wednesday (19 October).
"While I am excited by what is a bold and visionary plan, no final decisions have been made and we really want to hear everyone's views – we are 100% in listening mode.
"That's why we opted for a three-month consultation – far longer than most councils – so people can read as much of the evidence and the reasoning behind the proposals as they can and reach an informed view before having their say.
"It is always worth remembering that doing nothing is not an option, and we are all aware of the perils of not having a valid Local Plan in place.
"But we don't have a monopoly on ideas and visions for the future – we're open to alternative suggestions that have a realistic chance of solving the district's challenges.
"Some of the proposals that have generated the most headlines will not happen tomorrow and nor would we want them to.
"They are about life in 15 to 20 years' time when the key new infrastructure has been delivered – a huge amount of work would need to take place between now and then to ensure it works for everyone.
"This draft plan goes further than I ever would have thought possible when we started this process, providing the housing that we actually need while taking us from a position of poor and insufficient infrastructure to a leap ahead that will benefit not just future residents but our current residents too.
"Now it's time for them to make their voices heard so that together we can make sure our final plan ensures a bright future for our district."
People can read the full draft plan and all the supporting evidence, and respond to the consultation by completing the questionnaire on the website.
The system will allow people taking part in the consultation to save their response as they go before submitting their final response. There is also a plain text version of the consultation questionnaire.
Alternatively, people can email their comments to consultations@canterbury.gov.uk or write to Local Plan consultation, Policy and Strategy team, Canterbury City Council, Military Road, Canterbury, Kent, CT1 1YW.
Responses must be received by 5pm on Monday 16 January 2023.
Drop-in events so the public can ask questions will be held at the following venues, dates and times:
Wednesday 16 November, 6pm to 8pm: The Guildhall, St Peter's Place, Canterbury, CT1 2DB
Wednesday 23 November, 6pm to 8pm: Herne Bay Baptist Church, High Street, Herne Bay, CT6 5LA
Tuesday 6 December, 6pm to 8pm: Whitstable Umbrella Centre (St Mary's Hall), Oxford Street, Whitstable, CT5 1DD
You don't need to register to attend these events – simply come along on the day and talk to us.
Paper copies of the draft Local Plan will be available to view at:
Canterbury City Council offices, Military Road, Canterbury, CT1 1YW: open 10am to 2pm Mondays, Tuesdays and Thursdays
Herne Bay Library, 124 High Street, Herne Bay, CT6 5JY: open 10am to 5pm Monday to Friday and 10am to 4pm Saturdays
Whitstable Library, Oxford Street, Whitstable, CT5 1DB: open 10.30am to 4.30pm Monday to Saturday and 10am to 4pm Sundays
Councillors will give their views on the draft plan at a meeting of the Overview and Scrutiny Committee on Thursday 10 November at 7pm in the Guildhall, St Peter's Place, Canterbury.
Members of the public are welcome to attend.
Cllr Fitter-Harding said: "Once the consultation closes early next year, it will take time for officers to assess people's views and any new evidence that emerges and adapt the plan accordingly.
"A final draft will not be published before our elections in May 2023 – dealing with the Local Plan will be the first important item in the new council's intray.
"It's always worth remembering the government's formula determines how many houses need to be built – the proposed plan extends to 2045 and provides only for that need without exceeding it. The highways authority is the driving force behind the transport scheme we're consulting on.
"Without a bold intervention, the draft plan would not be deliverable without causing unacceptable levels of congestion.
"Local plans are huge and things constantly change as you go through the process and consultations are always a snapshot in time but it is really worth having the debate about the key principles and vision as well as the detail because that is often where the real interest lies."
You can give your views on the draft Open Spaces Strategy, the draft Canterbury District Tree and Woodland Strategy and the draft Local Cycling and Walking Implementation Plan.
Published: 24 October 2022