Draft budget designed to have residents, business and environment at its heart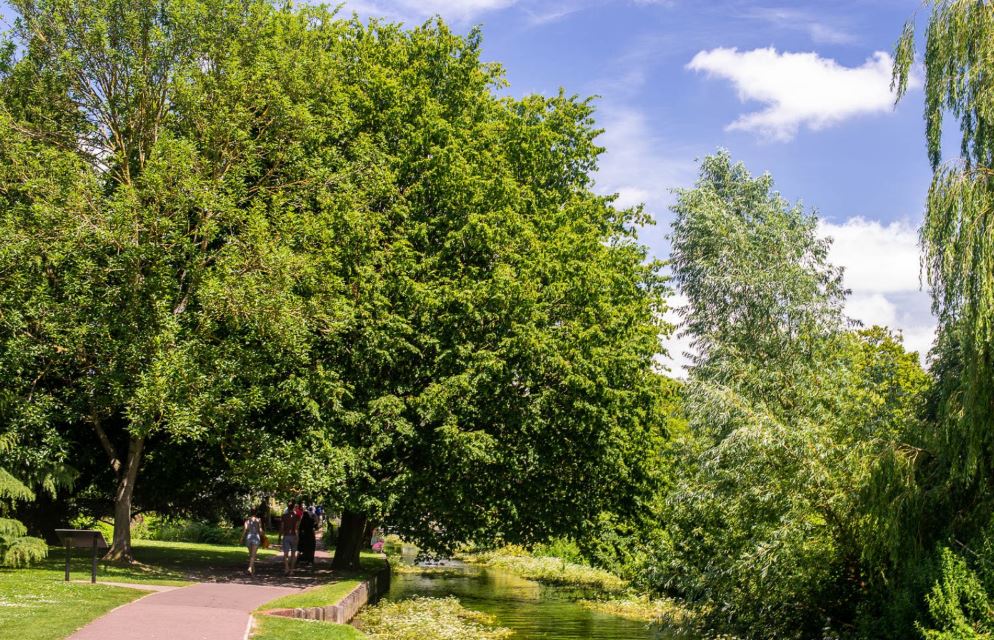 Caring about residents, enhancing the environment and boosting business are the driving forces behind Canterbury City Council's draft budget published today (Friday 27 October).
The council's Cabinet will be asked for permission to consult on the proposals at its next meeting which include:
reopening the Sturry Park and Ride site, introducing a residents' rate for some of the council's car parks and increasing free parking for blue badge holders to three hours which it is hoped will all boost business across the district – read more on these proposals
bringing back a weekly market for Canterbury – read more on this proposal
putting aside £500,000 to tackle the climate change and biodiversity emergencies
investing £150,000 in new playground equipment to improve play areas across the district
increasing investment in staff and systems to help officers better manage and boost the council's property income
To help balance the books, the draft budget proposes:
increasing Canterbury City Council's 12 per cent share of council tax bills by three per cent which is the maximum allowed by the government without holding a referendum and would represent a cost of 13p per week for our services for an average Band D household
increasing fees and charges to reflect the increased cost of delivering council services
increasing parking charges by 20 pence an hour in band one and two car parks and putting up charges by 10 pence in band three car parks – read more on these proposals
deleting the Councillors' Opportunity Fund of £39,000
using reserves, the money the council has saved to be used when times are tough, to pay for one-off costs in order to smooth out financial bumps in the road
The draft budget also proposes to prioritise existing spending to:
recruit a tree officer
support families struggling with the cost of living crisis by extending the council's early intervention work
put an extra £16,000 into support for the voluntary sector
Cabinet member for finance, Cllr Mike Sole, said: "Like every household in the country, the council is fighting to overcome huge challenges to its financial position – a post-pandemic hangover, rising prices and increasing interest rates which means it costs more to borrow.
"On top of that, at this stage in the process, we have no idea how much money we will get from central government for the next financial year at the same time as demand for our services increases because of how tough life is for everyone at the moment.
"All of this means I am delighted we are proposing to consult on a draft budget that is designed to deliver on the manifestos of the Labour and Lib Dem coalition and show we care about our residents, the environment and business.
"We have been in listening mode before the election in May and since we took office and we hope our proposals reflect that.
"We're keen to hear everyone's views if permission to consult is granted by the Cabinet, especially residents whose money we spend through the council tax system and who elected us to improve their day-to-day lives.
"Who knows, there might be a fantastic idea out there to save money or increase our income that we've not thought of."
The Cabinet will meet to discuss the draft budget on Monday 6 November at the Guildhall in St Peter's Street, Canterbury, at 7pm.
If permission to consult is given, the consultation will run from Monday 13 November to close of business on Monday 8 January.
Published: 27 October 2023