Your guide to the draft Canterbury District Local Plan To 2045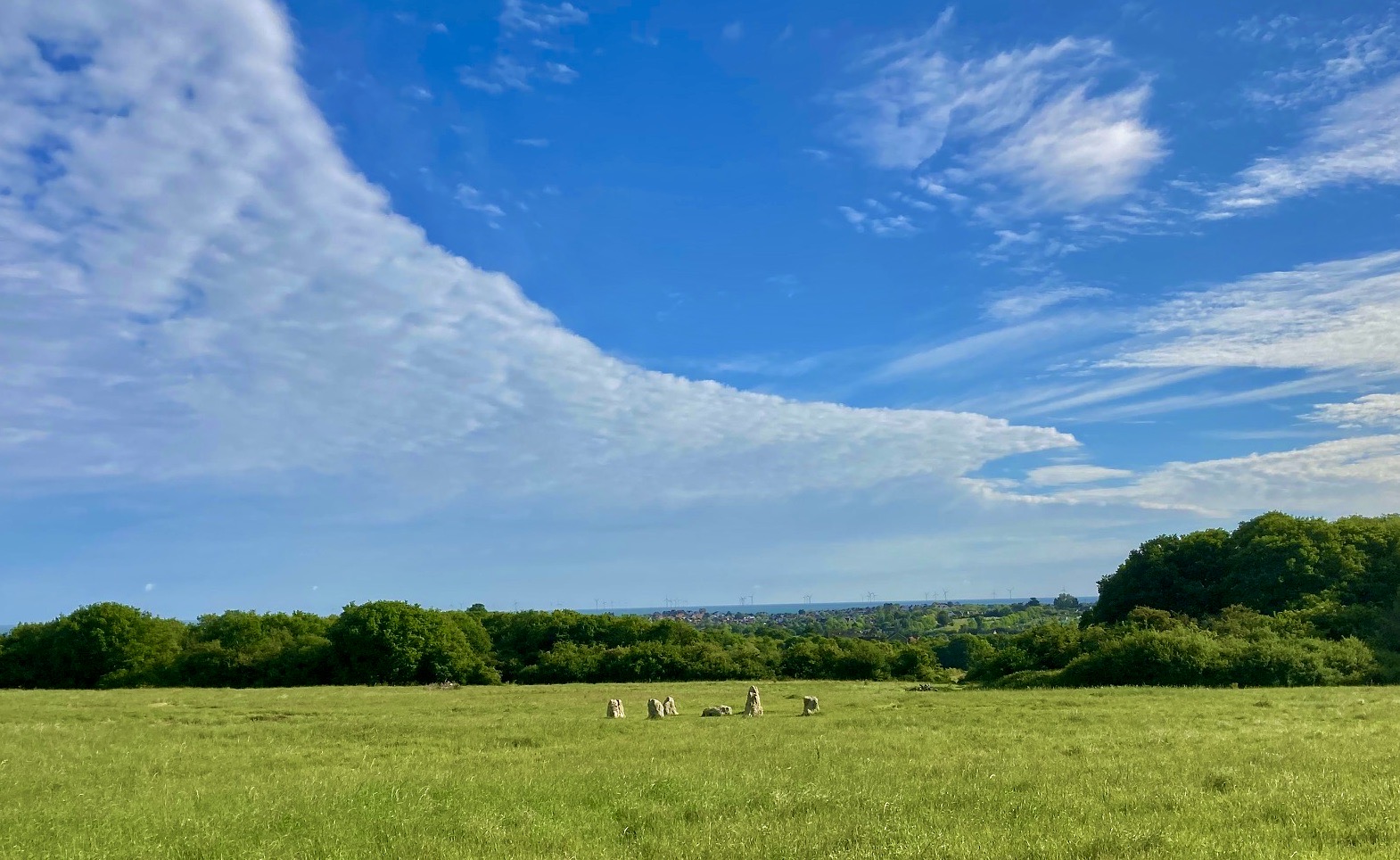 On Tuesday 11 October 2022, we published the draft Canterbury District Local Plan to 2045.
At a Cabinet meeting on Wednesday 19 October, councillors agreed to go out to public consultation on the draft plan. This runs from Monday 24 October to Monday 16 January 2023.
To help residents understand more about what the Local Plan is and how the process works, we've created this guide to answer all the questions people may have.
The Local Plan
What is a Local Plan?
Councils that agree planning applications, also known as local planning authorities, like Canterbury City Council are required by the government to provide a long-term Local Plan that sets how it will meet the district's development needs into the future.
Once approved by a government-appointed Planning Inspector and formally adopted by the council, the job of the Canterbury District Local Plan To 2045 is to form Canterbury City Council's official planning blueprint for the next 23 years.
It's about far more than just building new homes. It will also allocate land for jobs, new schools, a new hospital and community uses as well as imposing rules designed to dictate the quality and density of developments, boost biodiversity, protect valued open spaces over the long term and to ensure any new development minimises its contribution to climate change while also mitigating against its effects.
How often is the Local Plan reviewed?
The government dictates that Local Plans need to be reviewed every five years and has set a deadline for the end of 2023 for the district's next plan to be in place.
What happens if the council does not produce a Local Plan and would that stop development once and for all?
Not having a Local Plan does not mean development cannot take place.
In fact, without a plan, our planners and councillors on the Planning Committee will find they are unable to resist developments they find unacceptable – in the wrong locations or without important infrastructure – or, if they refuse them, that their decisions will be overturned on appeal by a Planning Inspector.
Failure to adopt a Local Plan could mean central government steps in to write one for the council including the policies for where growth happens.
They would also dictate the quality and density of new development.
How is a Local Plan drawn up?
A number of complex factors have to be taken into account when formulating a Local Plan including the need to demonstrate that it will deliver the number of new homes the government decides the district needs – more on that below.
When pulling together a Local Plan, council officers must ensure the process follows the appropriate legislation, there is the expert evidence to justify particular decisions, the views of key and statutory stakeholders such as Kent County Council, as the lead authority on issues such as transport and education, as well as the views of the public and businesses have been taken into consideration.
Alongside ongoing discussions and joint working with those who have a key role to play in helping to deliver the plan, the public has been asked for its views twice while the Canterbury District Local Plan To 2045 was being pulled together.
Councillors and officers want to hear the public's views again now the new plan is much more detailed.
Consultation
How do I influence the draft Local Plan?
We are proud of our draft Canterbury District Local Plan To 2045 and want to hear your views.
The draft builds on two extensive public consultations – a consultation on the issues the council ought to consider in reviewing its plan in summer of 2020 and a further consultation exploring a number of possible options in the summer of 2021.
You can see the results of the latter on our website.
You will have 12 weeks from Monday 24 October 2022 to Monday 16 January 2023 to give us your views via our online questionnaire – you will be able to save your responses as you go.
Paper copies will be available on request by emailing consultations@canterbury.gov.uk and you can send a written response to the same address or by post.
Paper copies of the draft Local Plan are available to view at:
Canterbury City Council offices, Military Road, Canterbury, CT1 1YW: open 10am to 2pm Mondays, Tuesdays and Thursdays
Herne Bay Library, 124 High Street, Herne Bay, CT6 5JY: open 10am to 5pm Monday to Friday and 10am to 4pm Saturdays
Whitstable Library, Oxford Street, Whitstable, CT5 1DB: open 10.30am to 4.30pm Monday to Saturday and 10am to 4pm Sundays
A number of drop-in sessions in locations across the district will be held so that members of the public can ask questions about the draft plan before forming their response. These are as follows:
Wednesday 16 November, 6pm to 8pm: The Guildhall, St Peter's Place, Canterbury, CT1 2DB
Wednesday 23 November, 6pm to 8pm: Herne Bay Baptist Church, High Street, Herne Bay, CT6 5LA
Tuesday 6 December, 6pm to 8pm: Whitstable Umbrella Centre (St Mary's Hall), Oxford Street, Whitstable, CT5 1DD
These will be publicised extensively on the council's newsroom website and its social media channels as well as email newsletters which people can sign up to so they can stay informed.
What happens next?
As part of the consultation process, the Overview and Scrutiny Committee will debate the draft plan at its meeting scheduled for Thursday 10 November 2022 where members of the public are welcome to speak. You can request to speak at the committee via our website.
When the consultation closes, it will take some time to analyse the results and adapt the draft Canterbury District Local Plan To 2045 where it is considered necessary.
It is not expected this process will be complete before the pre-election period starts mid-March for the Canterbury City Council elections that take place on Thursday 4 May 2023.
It is anticipated the revised plan will be presented for consideration by the Cabinet in autumn 2023 before Council is asked to adopt it in summer 2024.
Protecting open spaces
If Local Plans are all about allocating land for housing and creating jobs, how can they protect open space?
Proposals to protect valued open space and create more of it is at the heart of the Canterbury District Local Plan To 2045 and we want to hear the public's view on them.
The official definition of open space is publicly accessible natural land, sports fields, parks, allotments etc and does not include private fields regardless of whether a footpath runs through them.
The draft plan has no choice but to allocate some agricultural land for development.
The draft vision says:
"Significant new areas of accessible, high-quality open space will be created across the district and both new and existing valued open spaces enjoyed by the district's residents will be protected for future generations, ensuring continued access beyond the period of the plan.
"Our important habitats and landscapes will be restored and enhanced, supporting the recovery of nature and increasing biodiversity.
"Opportunities for nature-based responses to climate change and other environmental challenges will be maximised."
The draft plans says it will make that vision a reality by:
creating two new country parks
creating 105.93ha of natural and semi natural open space, 63.93ha of amenity open space including green corridors, 21.51ha of parks and gardens, 14.79ha of play facilities and 393 allotment plots covering 9.83ha
telling developers to incorporate measures to deliver a minimum 20% biodiversity net gain
developers building sites of 300 homes or more told to incorporate a minimum of 20% tree cover across the site and all developments should incorporate new trees and hedgerows
creating new developments at relatively low average densities outside of the city and town centres, with open space requirements met in full within the site for large proposals, providing spacious and well-designed new communities
By way of comparison, an international-sized football pitch is 0.8ha or hectares.
At the same time as consulting on the Canterbury District Local Plan To 2045, the council will be consulting on its Open Spaces Strategy its Canterbury District Tree and Woodland Strategy 2022 To 2045 and draft Cycling and Walking Implementation Plan.
Homes
Who decides how many homes should be built?
Central government decides how many homes should be built in the district using a calculation known as the standard methodology.
The number of houses the government requires to be built in the district each year has grown by more than 50% in recent years.
The council has no control over these figures, but does use local information to set out what type of housing we need to build to meet the needs of our residents.
What happens if a council does meet the government's house building targets?
Not hitting the government's Housing Delivery Test means the policies in the council's Local Plan which restrict or control the supply of housing are deemed out of date and councillors and officers must make decisions on planning applications in line with the "presumption in favour of sustainable development".
If the council says no to a speculative planning application, it is more likely a planning inspector will say yes and the council will pick up the costs of any appeal.
How do you decide where the homes and development for job creation should go?
The draft Canterbury District Local Plan To 2045 allocates land for new housing and employment.
It is based on lots of evidence which people can read and comment on as part of the consultation process.
That evidence includes the effect on the environment, the economy and what infrastructure such as roads and schools is needed.
It also helps to decide where homes should not be built.
We also need to convince the government-appointed Planning Inspector, who has the final say on these issues, that sites are genuinely available for development and when a development might happen.
The draft Canterbury District Local Plan To 2045 talks a lot about affordable housing but what does that mean?
The government's definition of affordable housing is housing provided to eligible households whose needs are not met by the market.
It includes:
social rented housing – what people traditionally know as council housing
affordable rented housing – homes rented out by councils or by private registered providers of social housing, like housing associations, to households who are eligible for social rented housing. Rent is controlled to be no more than 80 per cent of the local market rent
first homes – discounted homes for first-time buyers
intermediate housing – homes for sale and rent provided at a cost above social rent but below market levels that can include shared ownership
The draft Canterbury District Local Plan To 2045 proposes sites should provide at least 30% homes that are affordable.
Dealing with congestion and air pollution
More homes inevitably bring more cars, more queues, congestion and pollution. How will your draft Local Plan deal with that?
There has long been a consensus in the district that the congestion clogging Canterbury's roads and generating pollution needs to be tackled.
And other areas in the district are not immune from similar issues with many arguing Whitstable suffers during the peak season.
The draft plan contains a number of proposals that we are keen to hear people's views on.
In Canterbury, the aim is to persuade people to leave their cars at home by designing a transport system that encourages them to leave their cars at home because they want to rather than punishing them if they choose to drive.
The Canterbury Circulation Plan (click on Transport Topic Paper) divides the city into five zones based on the major routes in plus the city centre.
Much more room will be given to pedestrians, cyclists and buses on the city's inner ring road and less room will be given to private cars.
To ease the potential extra congestion this will cause, drivers will not be able to drive from one side of the city to another by passing through the centre of Canterbury.
This will be managed by an automatic number plate recognition system (ANPR) and some residents and delivery vehicles, taxis and Blue Badge holders will be exempt.
All through traffic and all motor traffic needing to access another zone will be redirected to an outer ring road: the A2 which will have new junctions, an Eastern Movement Corridor which connects the A28 and A257 with the A2 and an upgraded Rough Common Road.
Car parks will be moved to match the new system.
Of course, the Canterbury Circulation Plan and the building of an eastern bypass are some years down the line.
In Whitstable, new slip roads off and on A299 and a new Park and Bus site are being proposed.
Pollution will be cut and air quality will be boosted by requiring developers to show how they have prioritised cleaner forms of transport first and by ensuring new EV infrastructure is provided on all sites.
Waste water and sewage
How will you deal with waste water and sewage?
How waste water and sewage gets dealt with has dominated the news agenda and tackling the issue is a key plank of the proposed plan.
From the outset, the draft plan requires developers to build homes that use much less water therefore reducing the amount of waste generated by taking measures such as rainwater harvesting.
Sites of more than 300 homes within the Stour catchment will be required to build onsite waste water treatment works to clean the water there and then.
These works will be adopted by the water companies and be fully regulated by the Environment Agency and Ofwat.
Waste water treatment works at Canterbury and Herne Bay will be upgraded to increase capacity and efficiency while measures to separate storm water and waste water are now in the pipeline for Whitstable, Canterbury and Westbere.
How does the plan tackle the nutrient neutrality issues at Stodmarsh?
Delivering brand new, regulated waste water treatment facilities within new development sites will go a long way towards tackling this issue, but will not be enough in itself. We are exploring options for nature based solutions, such as the creation of wetlands – which can strip nutrients while also providing benefits for nature.
In addition, we are looking at how water efficiency measures at existing properties can help to reduce pressure on Stodmarsh while also reducing people's bills.
Schools, GP surgeries and community facilities
All of these houses need the facilities to go with them. How does the proposed Local Plan address those?
We have worked with the education authority, Kent County Council, to understand the best way of providing schools in the draft plan.
The proposals in this plan sees land allocated for two secondary schools on the coast, six primary schools across the district and a Special Educational Needs and Disability (SEND) school in Whitstable for the whole district.
The need for the developers of sites to provide adequate community facilities also is woven into the proposed plan.
Developers will also have to make contributions to the provision of NHS services but it is for the NHS to decide how and where those services will be delivered.
Questions and answers
Throughout the consultation period, we will be adding answers to the common questions that are being asked as we hold meetings with various groups and are also coming through from local people in their comments.
These were added to this page on Wednesday 16 November:
Q: How many homes are planned under the current Local Plan, and when does that run to?
A: The current Local Plan covers the period to 2011 – 2031 and makes provision for around 16,000 new homes – that's an average of 800 homes for each year of the plan. 
———————————————————————
Q: Why does the new Local Plan plan for even more housing?
A: Since we adopted the current Local Plan in 2017, the government has introduced a new national method for how district councils calculate how many homes are needed in their areas.
The figure for Canterbury district is now 1,252 homes every year, compared to the 800 homes each year the current Local Plan provides for.
The new Local Plan covers the period up to 2045 and sets out site development allocations to meet this need, but does not exceed it.
———————————————————————
Q: How much will the Eastern Bypass cost and how will it be paid for?
A: We have appointed transport consultants who have undertaken a feasibility study of the route and identified a cost for the new road, which we have adjusted for inflation which produces an initial estimate of £163m.
The Local Plan inspector will want to be sure the funding will be available for the infrastructure so the draft Infrastructure Delivery Plan, published alongside the Local Plan, shows the road would be paid for by developers through Section 106 agreements and the Community Infrastructure Levy.
Once the Local Plan is adopted, we will be able to bid for money to get the infrastructure delivered as soon as possible. 
———————————————————————
Q: How will a bypass help if most people need to travel into the city itself, not around it?
A: Our transport modelling shows that around 12% of people actually want to bypass the city. Most want to get access into the city for work, education, shopping and leisure.
But with the current road system, everyone has to travel around the inner ring road to get to their destination or, as is becoming more frequent, use smaller residential side roads as 'rat runs' to avoid the congested ring road.
The objective of the Canterbury Circulation Plan is to remove traffic from the inner ring road so the Eastern Movement Corridor, also known as the Eastern Bypass, along with the upgrades at the A2 junctions, will enable people to travel around outside the city to access the direct route into the city they need depending on their destination.
Moving this circulating traffic outside of the city means that we can free-up space on the inner ring road for bus lanes, cycle lanes and a more pleasant public realm to make these low-carbon journeys, and the city centre environment, more attractive.
———————————————————————
Q: Won't all these new developments just be big housing estates promoted by developers with no services meaning new residents will need to use their cars to get everywhere?
A: When we assess which sites to include in the Local Plan, this is based on a range of technical factors, including how close they are to services such as schools, shops and community facilities.
Failure to adequately review sites would mean the Inspector could add a site while the Local Plan is being examined, with a more limited type of consultation than is currently taking place on the draft Local Plan..
Most development allocations are located at the main urban centres of Canterbury, Herne Bay and Whitstable and at the larger villages where people can access community facilities locally and also have access to public transport for longer journeys.
The strategic development allocations within the Local Plan all require the provision of onsite community facilities, new workspaces and sports and recreation facilities along with dedicated infrastructure for buses and walking and cycling, to reduce the number of trips people need to make in cars. 
———————————————————————
Q: Won't the Canterbury Circulation Plan just mean that people have to travel longer distances to get where they want to?
A: Most journeys made within Canterbury are less than 1km and lots of people already choose to take the bus or walk or cycle instead of driving.
Through various consultations we've carried out to date, including on the Local Plan, people have told us they would choose to take the bus if it was cheaper and more reliable, and they would cycle more if they had segregated safer spaces.
The Canterbury Circulation Plan aims to provide more space for public transport and cycling in the city to make these journeys easier, safer and more convenient than taking a car.
People who still need to drive would be able to, and there would be exemptions for different types of users – this level of detail has not been decided, and these views can be fed into the consultation. 
———————————————————————
Q: What is the draft Local Plan doing to support and improve our heritage and historic environment?
A: The district's historic environment is unique and a key element of the character of our district. National planning policies cover most aspects of planning for heritage assets however the draft Local Plan covers key local issues such as the World Heritage Sites and also includes new policies to support the sensitve retrofitting of historic buildings to improve energy efficiency.
One of the core objectives of the transport strategy is to remove congestion from the Canterbury inner ring-road and improve the environment for walking and cycling and reduce air pollution. These policies, together with the heritage enhancement opportunities identified for our city and town centres, build on and support the Levelling Up Fund bids that the council has made for improvements at Canterbury and Herne Bay.
In addition to the Local Plan itself the council has adopted a Heritage Strategy which sets out a range of actions that we are taking, with partners and stakeholders, to improve the district's historic environment. As part of this work a new World Heritage Management Plan and Canterbury Conservation Area Action Plan are now being developed. 
———————————————————————
Q: There was support for the option of a new freestanding settlement at the last consultation. Why hasn't this been pursued?
A: The proposals in the draft Local Plan are informed by a range of studies and assessments.
Our assessment of the availability of land for new developments has not identified a site, or a combination of sites, which could provide a new town type development large enough to meet the housing needs figure given to us by the government.
A new garden community at Cooting Farm in Adisham is identified for around 3,500 homes.
Canterbury is the economic hub of the district and, even if enough land was found for a much larger scale new settlement, there would still be transport implications for the city as it would continue to attract people for work, education, shopping and leisure.
Published: 12 October 2022